It's always a privilege to listen to International Industry Experts, while it can make you feel like a pretty small fish in the big sea of the Design World, at the same time its incredibly inspiring and motivating to learn first hand about the jaw dropping projects that are going on around the world.
Recently Tauranga was fortunate enough to host  Kai-Uwe Bergmann,  a partner at Bjarke Ingles Group BIG  Kai-Uwe heads up the business development arm of the architectural practice that operates in over 20 countries around the world. The presentation covered a range of recent BIG projects, from a tiny cabin in the forest to underground gymnasiums, LEGO and GOOGLE head quarters, a new form of public transport in Dubai – non friction transport tubes and the ongoing investigation into creating living pods for Mars!! What!!
The Urban Rigger project was one that really resonated with me. Don't get me wrong my mind was blown with all the projects but the Urban Rigger seemed to have a local Tauranga sense of scale.
The idea was a solution to a lack of student accommodation in Copenhagen.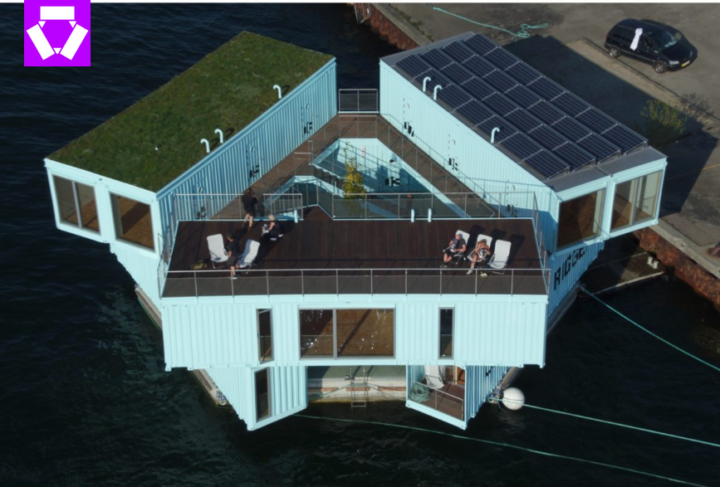 9 shipping containers were stacked in a circle creating 12 studio spaces with a central communal space and garden.  Floating on pontoons the containers were designed to be buoyant, once constructed they are moved to the harbor in the heart of the city.
Simple right? The pods were designed to connect together forming communities … with million dollar views!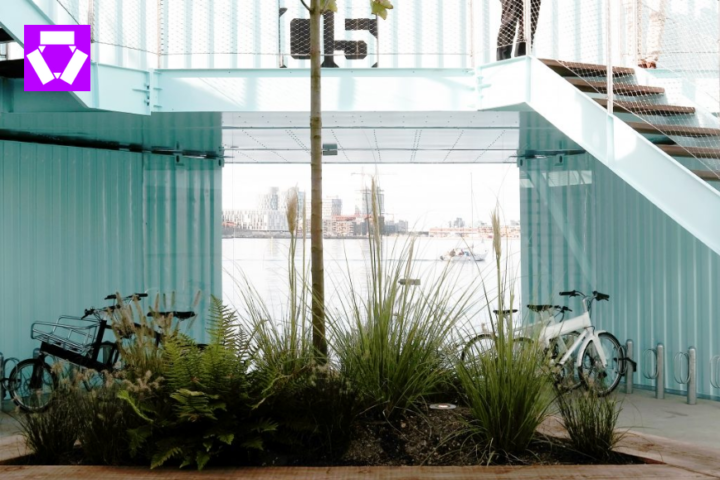 These floating studio apartments were made even more appealing with the inherent paired back sophisticated Danish style.