Every now and again a special project comes along,  without a doubt this is one of those. I was lucky enough to work with some extra- ordinary clients who had a very clear vision and buckets of bravery, digging deeply into my bag of tricks we created something pretty special together.
Hours of deliberation over tiny details, lots of excited clapping (mostly from me), and Harwood Homes amazing team of builders and subcontractors, produced this new build which is oozing with character and intricate detail.
Client brief was to recreate the essence of a traditional Villa with a modern twist.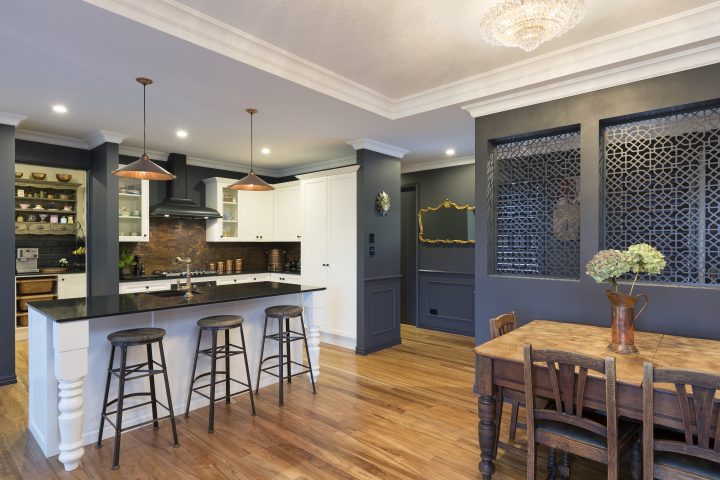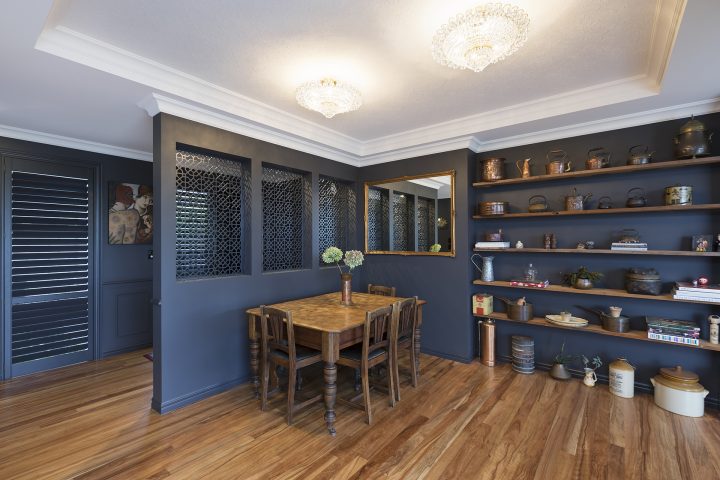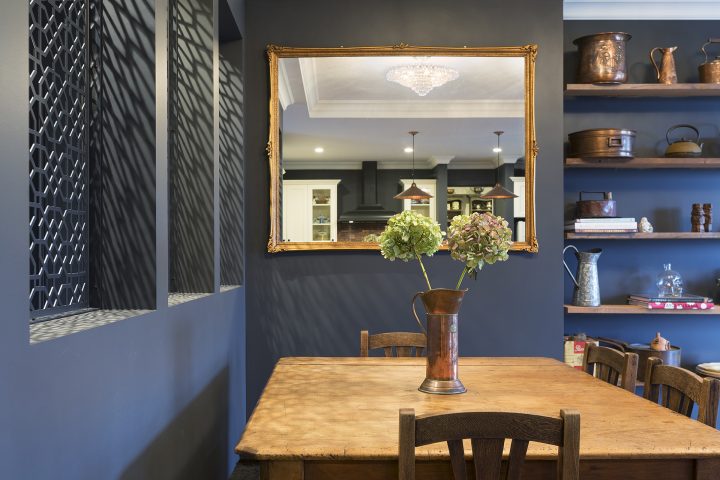 Inky depths of Resene Nocturnal in the entrance set the mood for the rest of the home, traditional Wainscoting panels were custom made for the entrance hall along with metal screens through which you catch a glimpse of what lays beyond. Crystal chandeliers in the dining room cast delicate shadows on rich Black Marie solid timber flooring. Suspended shelving displays collected  treasurers, touches of brass continue through out the Interior adding warmth.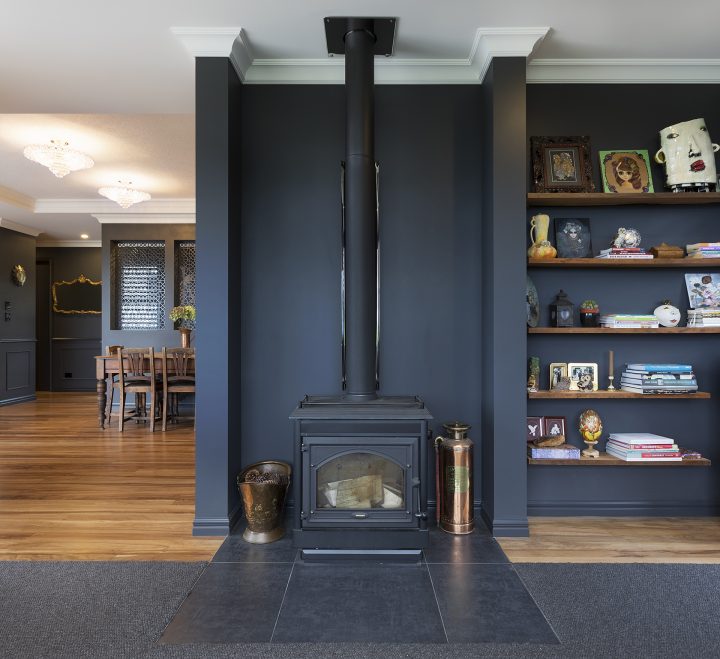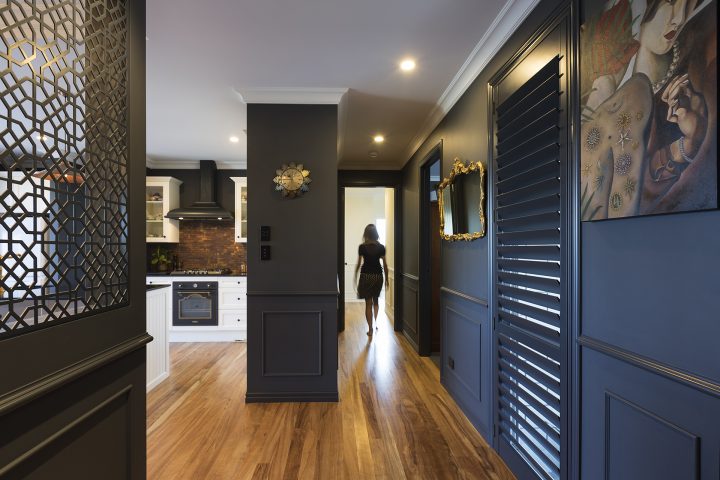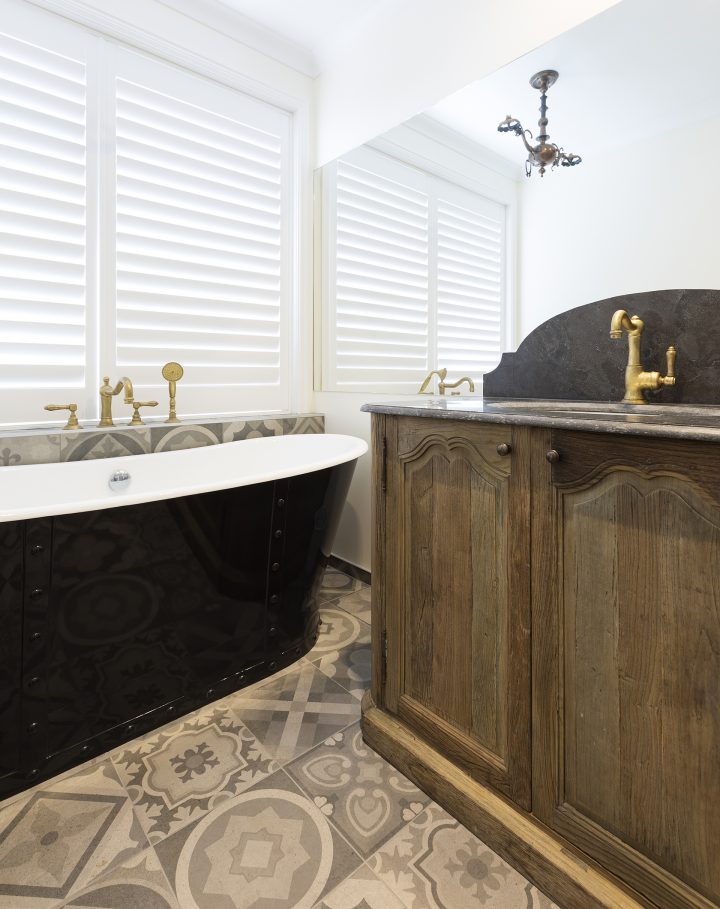 Images by the very talented Amanda Aitken.