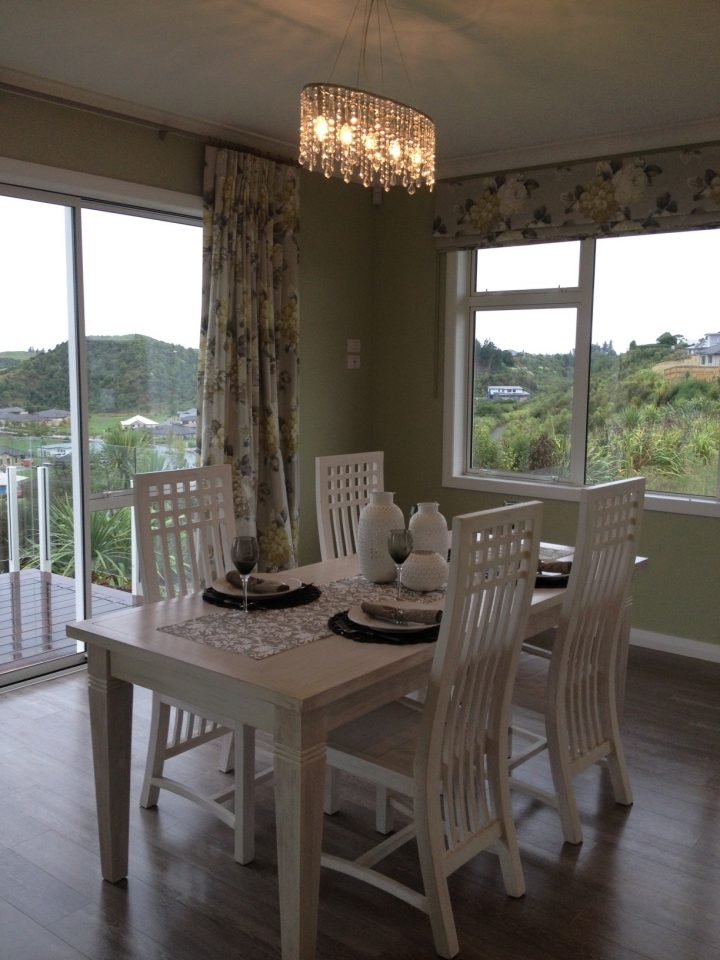 Response to our bold choice of colour for Ultimate Homes show home at  The Lakes subdivision in  Tauranga has been nothing but positive!
The show home boasts a stunning cliff top location with an unexpected panoramic view. The decision to use Dulux Wright Hill was a simple case of bringing the outside in.
Wright Hill is a soft shade of green with a slight yellow base so the effect is both soft and refreshing at the same time, the walls have become a back drop to the view and the home has buckets of personality!
I always encourage my clients to be bold with colour, don't be afraid to stamp your home with YOUR personality after all at the end of the day it's just a pot of paint!
Go on …. do it!