I recently completed a Perfect Combination Project – A blank canvas spec home + existing clients on their second project = boundaries pushed with amazing results!
The newly constructed spec home was beautifully proportioned but super plain – so plain it made you sleepy!! Client brief was to add some personality, warmth and interest so we set to work……..
The Master bedroom was spacious  opening out onto a sunny courtyard but lacked any redeeming features so we added Harlequin wallpaper, Hemptech fabric and Bianca Lorenne Bed linen.
Feature wallpaper was repeated in the Lounge with dramatic effect, an existing David Shaw Chair was revitalized with new Harlequin fabric.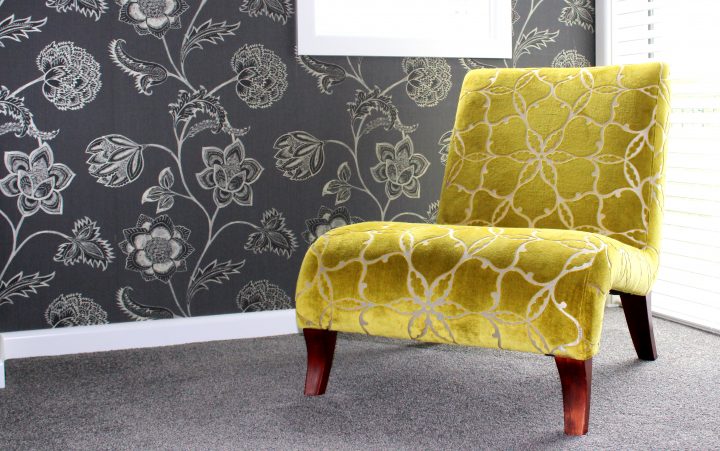 Another stunning Harlequin wallpaper in the entrance added drama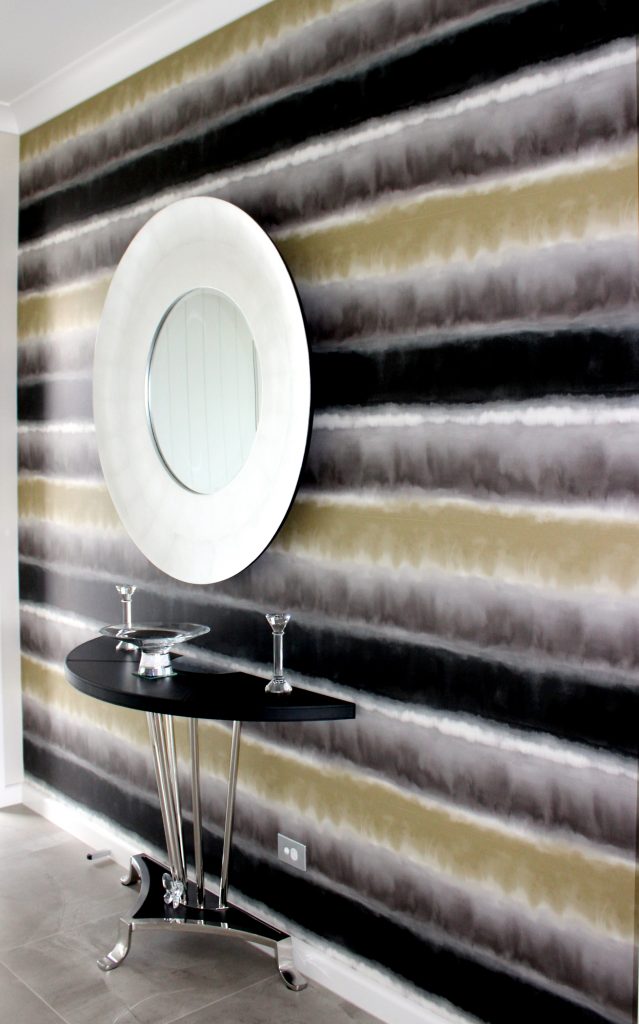 These simple additions change the house to a home.
A space well and truly stamped with the clients personality.