Apartment living can pose plenty of challenges from a design perspective, particularly when the space is to be a permanent residence.
With my inner need to make all things functional and beautiful I was definitely up for the challenge.
The client brief was simple, the only restriction to the Mount Maunganui beach front penthouse apartment were the exterior walls. The existing floor plan was a poor use of space, the interior dated and tired so the decision was made to gutt the apartment and start with a clean slate.
Many many many concepts later we found the solution; open plan living  pivoting around the central kitchen with direct  access to the deck creating the hub of the home, a hidden office space incorporated into the dining room, 2 bedrooms and 2 bathrooms all in a striking monochrome palette perfect for showcasing the undeniably stunning view of the beach.
The project is testament to the professional team that gathered together making  concept into reality, local award-winning builder Todd Grey  played an enormous role in transforming my ideas into reality, every detail was given our consideration from the ever-present top floor apartment constraints to custom-made cabinetry to tiling to wallpaper, fabric and custom furniture.
The result is timeless.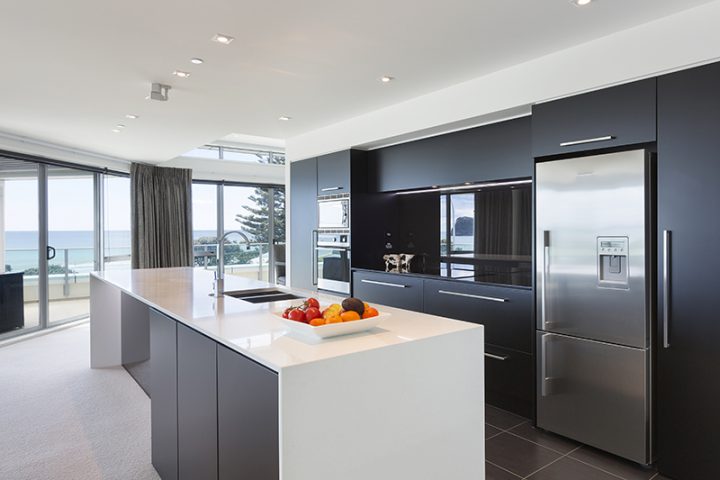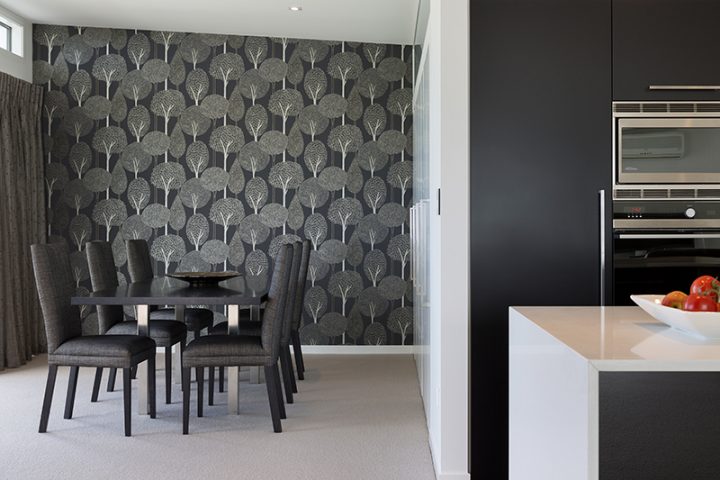 Sharp clean lines suit the monochrome palette of Black and White with a Gold accent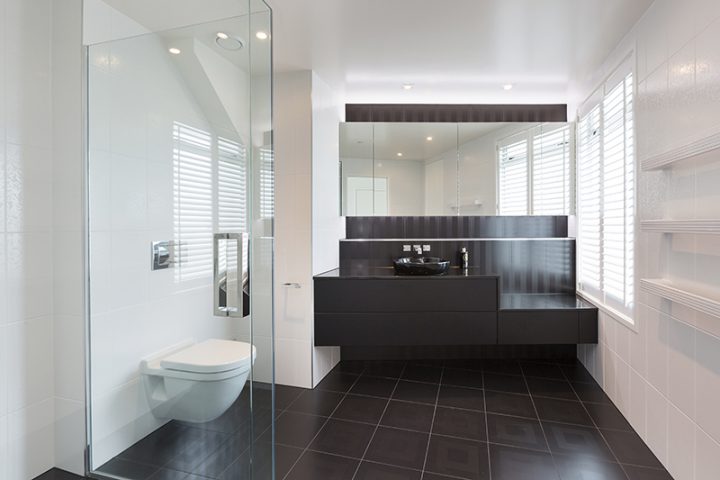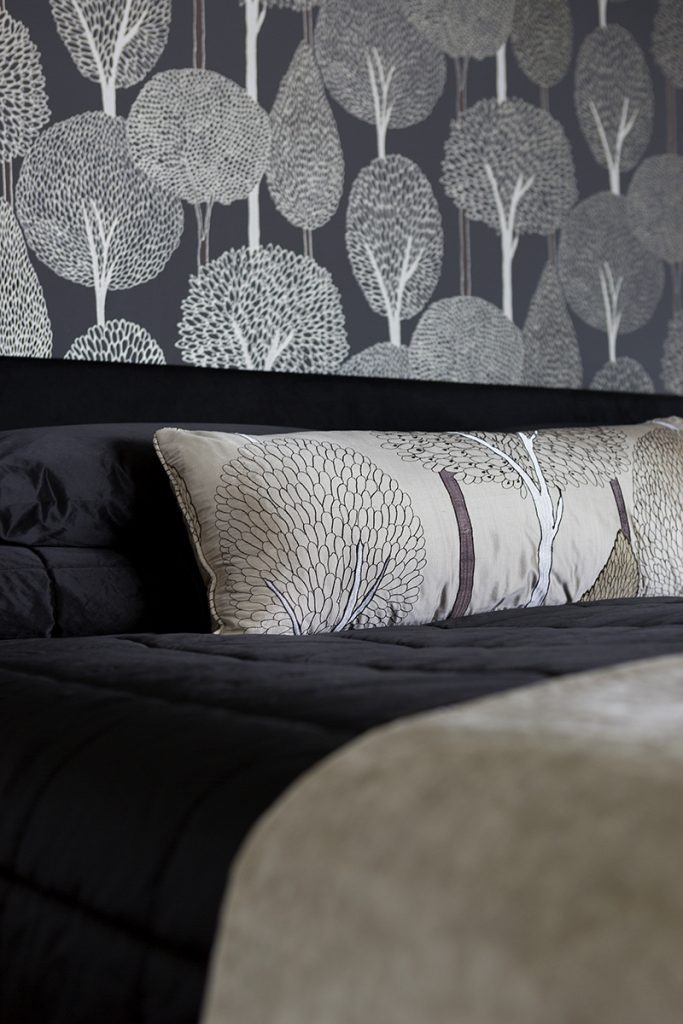 Harlequin Wallpaper and fabrics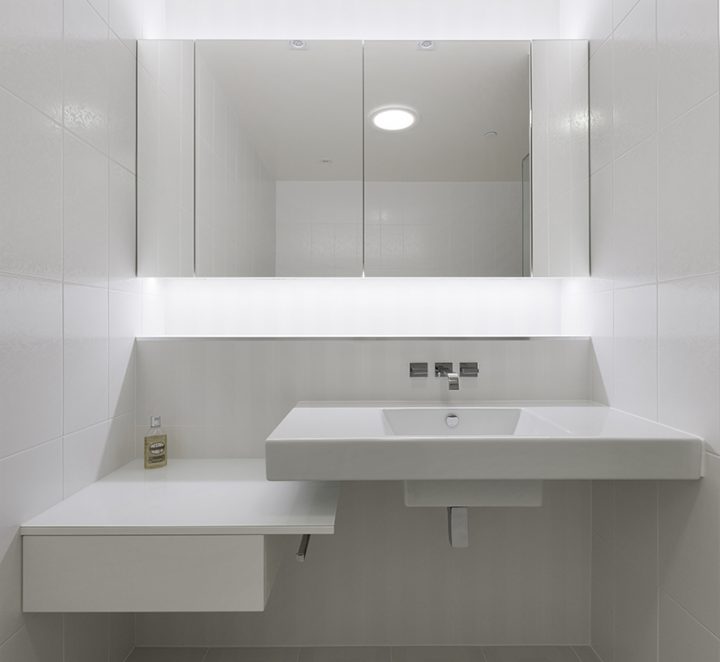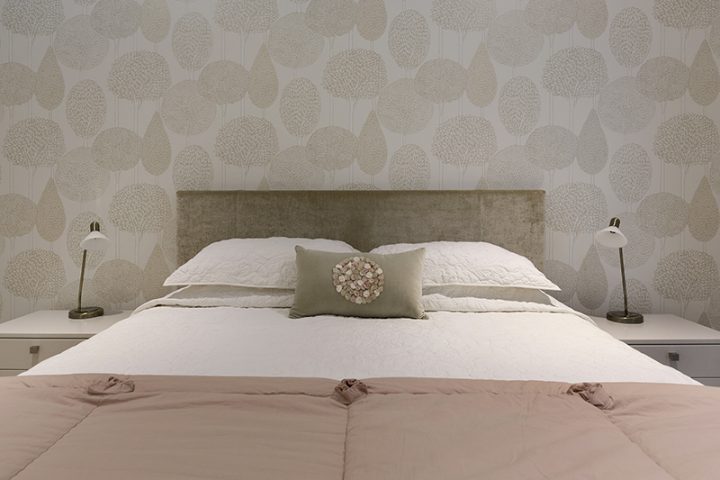 Harlequin wallpaper with Bianca Lorenne bed linen……beautiful!