Amazilia is the stunning newly released collection from Harlequin very aptly named as it is indeed  Amazing!
Described as  "Featuring extravagant tropical motifs in exotic colourways, delicately depicting hummingbirds, botanically-drawn butterflies, feathers and glossy over sized leaves"  it is a typical Harlequin explosion of colour.
Only with the use of Digital print  technology  can fabrics show such intricate realistic details and vibrant colours. It's nigh on impossible for me to pick a favorite –  I'm a bird girl so many of the designs delight me, BUT if I had to narrow it down…..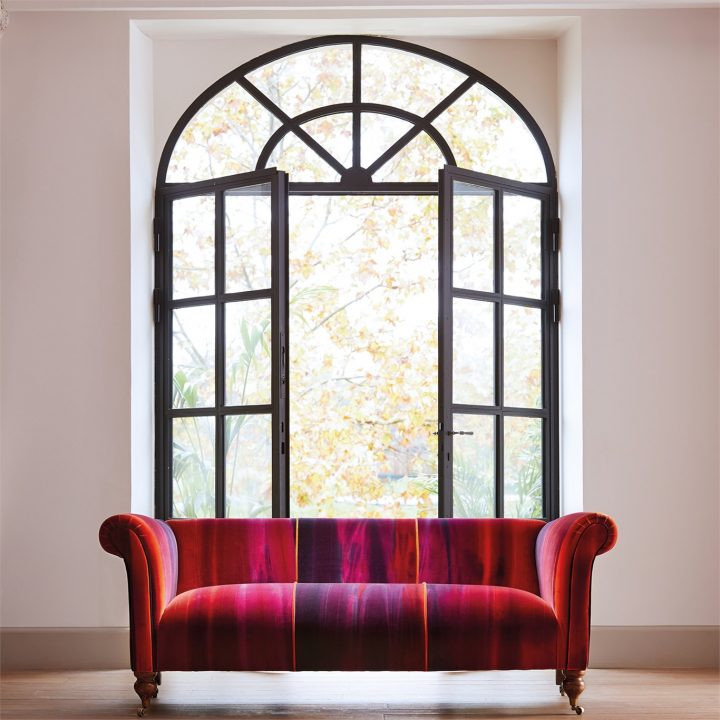 The Spray Dyed Velvet is incredible, the intensity and shade of colour changes across the width of the fabric subtly drifting from one colour to another, the warmer of the 8 available colourways are seemingly on fire.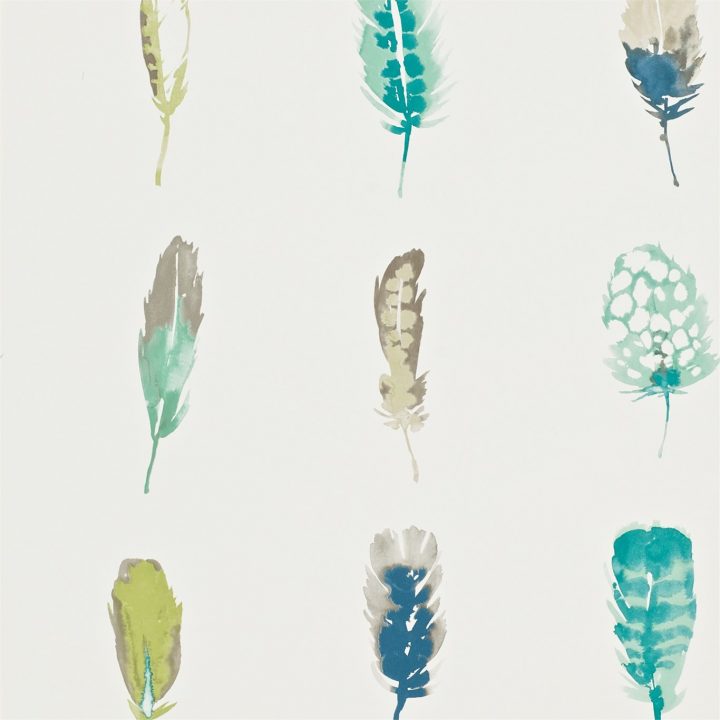 I can't resist anything to do with birds – I have an every growing collection of nests and feathers in my office so the Limosa wallpaper is a given for me.  Available  in 5 colour ways I love the water colour effect of the image and the multitude of colour you can pull out as coordinating shades. The proportion of space verses pattern is well balanced and restful.