Tenfifiyfive web site has me on the first page "Have nothing in your house that you do not know to be useful, or believe to be beautiful"  William Morris's quote is one of my favorites and definitely  the basis of my own design ethos.
There is lots to admire in the studios gallery of work, I particularly like the combination of materials and attention to detail in the Park House project, rustic red bricks, warm timber, harsh raw concrete with super fine back steel and elegant Statuario marble all wrapped up in a family home.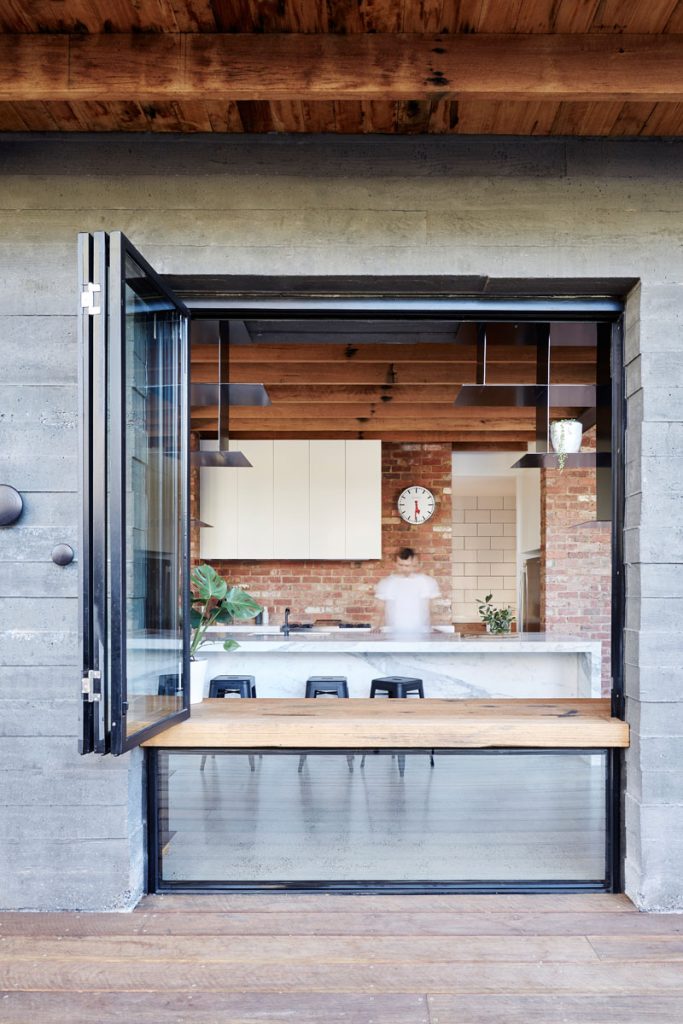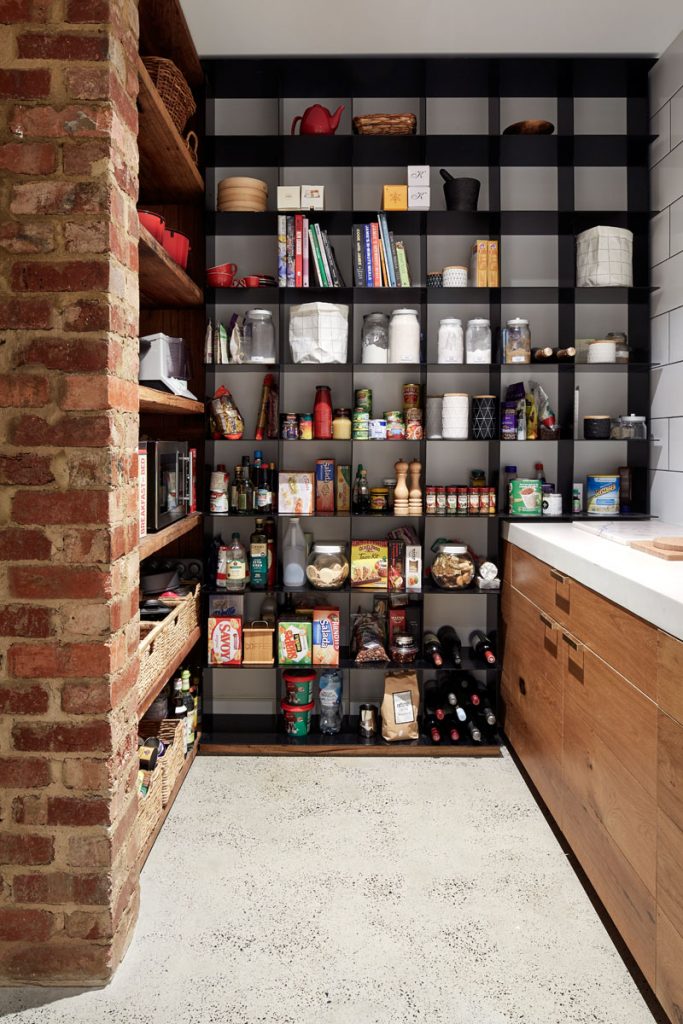 I'm a bit obsessed with window seats at the moment  I like to communal gathering space they offer, love the depth of this window seat and how the joinery wraps around the window, the depth detail is nicely repeated in the desk area.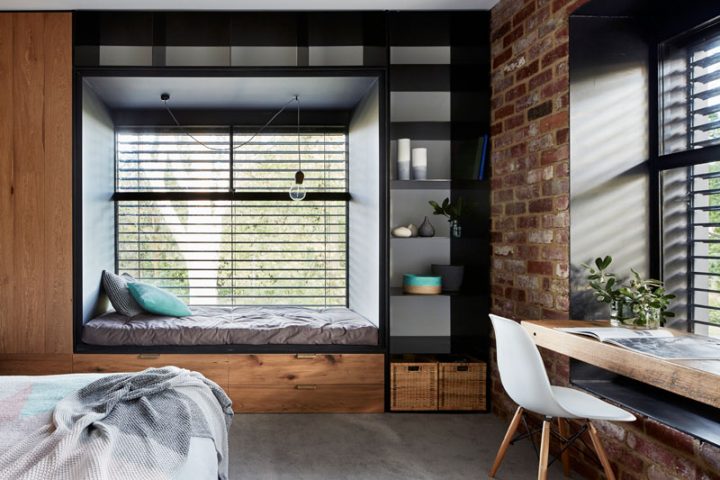 As creatures of habit we make auto pilot decisions without considering alternatives, glass shower screens are always designed to disappear right?  Think again ….. glass framed in super fine black joinery is stunning. Auto pilot #2 cabinetry stops at the window .. not necessarily!

Layer upon layer of texture and detail … love it
Park House images by Christine Francis, first seen on Contemporist