I know my work has been completed on a project when it's time to put a call out to Amanda – my trusted photographer. It's exciting and kind of sad in a way too as it can be a long process getting to this point. On a large complex project it's not unusual for many months to pass working alongside clients getting to know the in's and out's of the  family's life, visualizing each part of the home always with the ultimate vision in mind.
The images below are testament to this very process. I had the privilege to began work on this project 2 years ago – no that's not a typo it really did take 2 years to ensure we left no stone  unturned.  When we began renovating, the  home was terribly neglected it was shocking to see a magnificent home so ruined by weather, fortunately the beautiful bones where in tact although in serious need of TLC!!
Bridge beams were originally white washed, Jarrah flooring water damaged, structural features were hidden, some rooms had never been completed and that was just the tip of the iceberg!
My brief was to create an elegant but comfortable country home – take a look at the results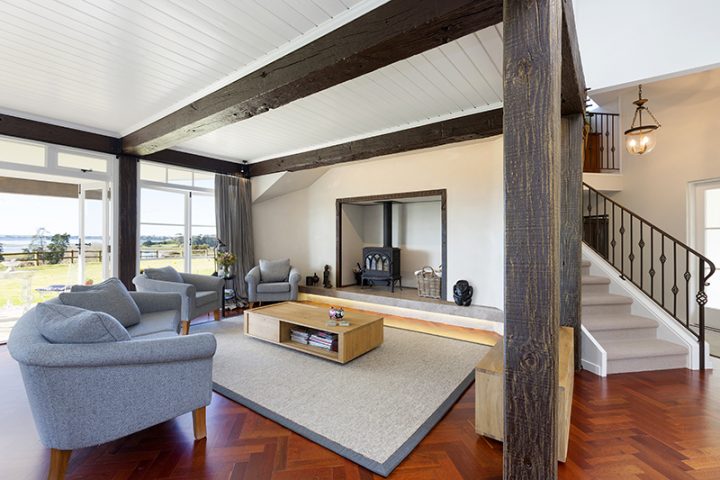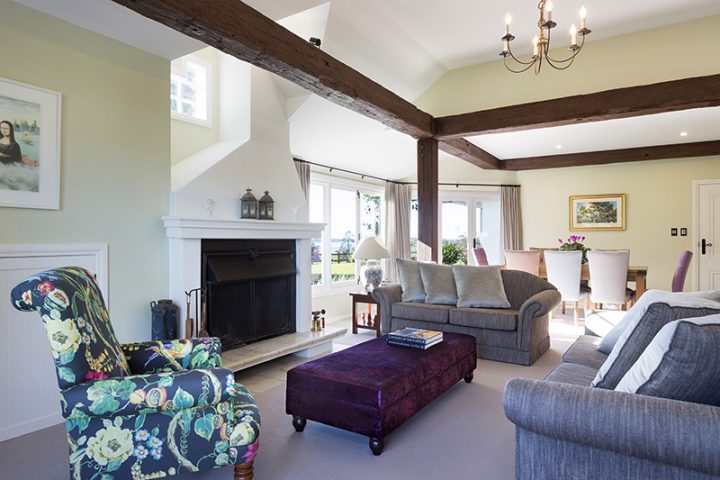 The clients had quality furniture that was also worth renovating, couches were re upholstered, family pieces were unearthed from storage and reinvented, notably the elegant arm chair in JD Madagascar Paradise. Bespoke pieces were locally sourced, the Ottoman in Harlequin Purple Snakeskin and Button Backed dining chairs in matching colored pairs.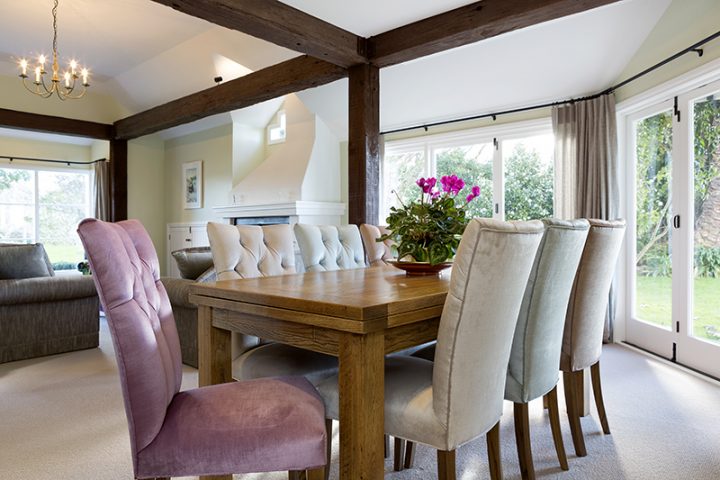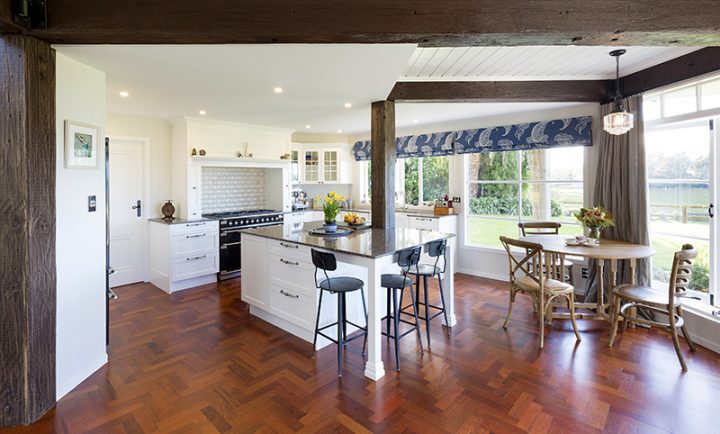 We altered the layout of the kitchen to become open plan incorporating the bridge beam into the Stone Island bench top.
Bathrooms were elegantly restyled to fit seamlessly with the essence of the grand country home.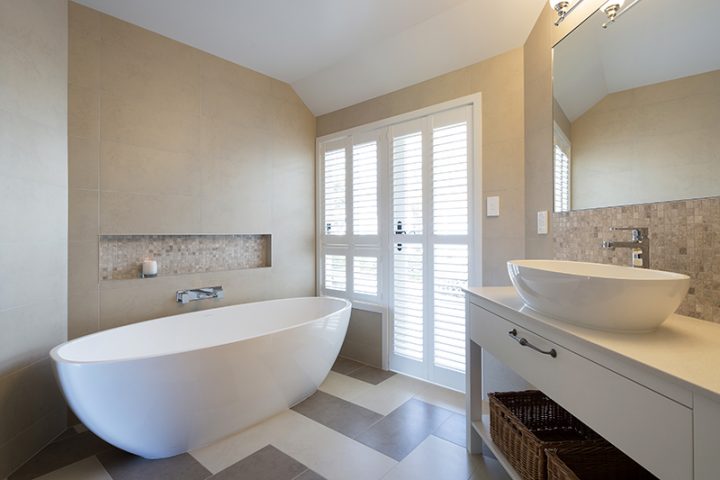 A combination of wonderful clients with open minds, a team of brilliant local tradesmen made the project an absolute pleasure ….. A good job well done I think!