Take a browse through the project gallery of Melbourne based Templeton Architecture and you will see refined sophistication. Their bio describes an ethos of focusing on light, colour and proportion whilst respecting the Architectural history of each project.
The Matilda project is a weekend getaway built on the clients childhood land Northeast of Victoria. The layered rawness of the Rammed Earth construction is breathtaking, it appears to hold history.  While the product was chosen for its thermal properties for me the solid timeless beauty of the earth surpasses any technical advantage!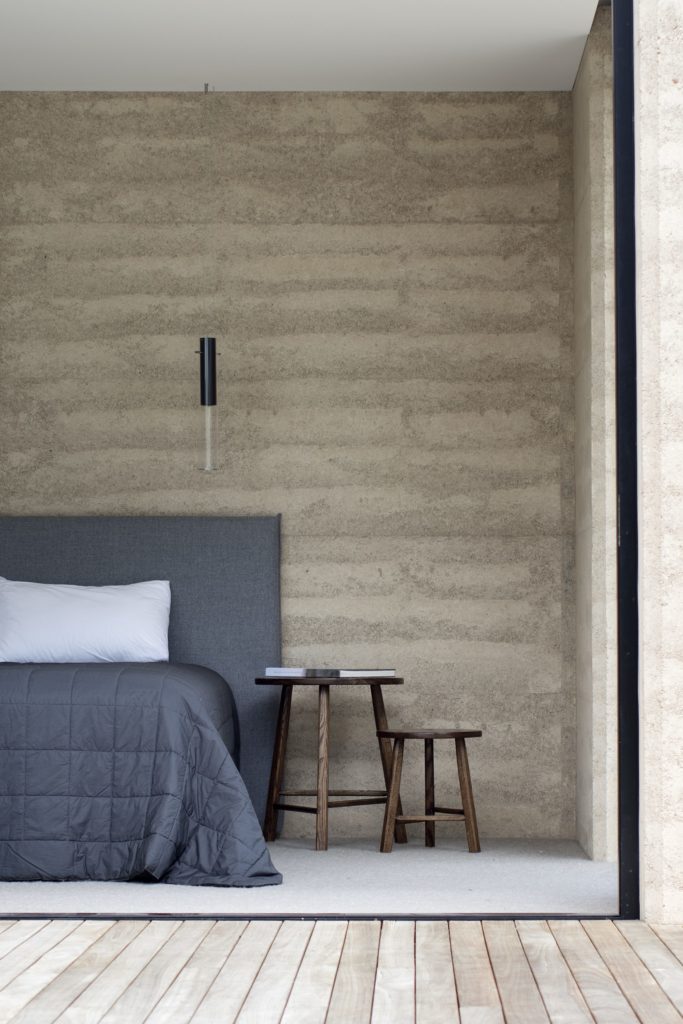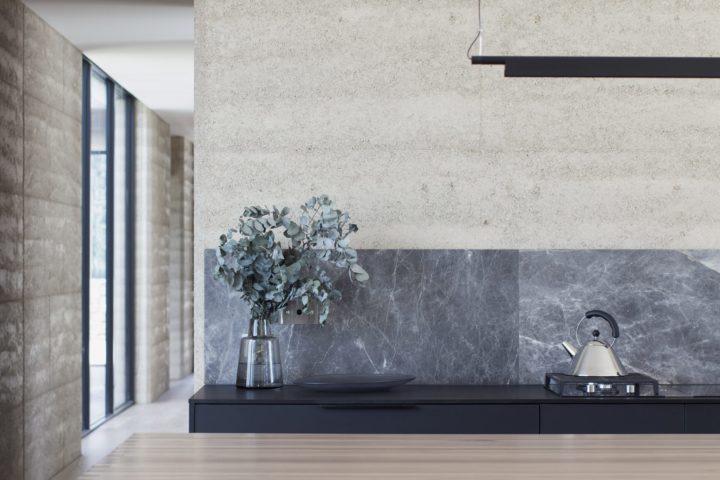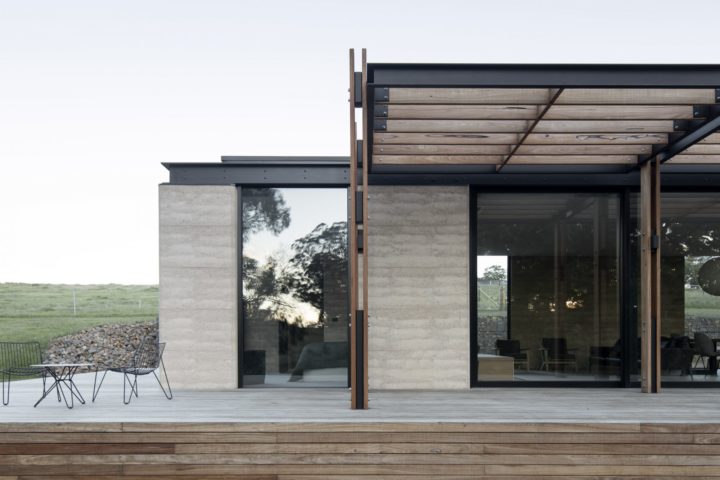 Aptly described by Templeton Architecture as "The honest warmth of the material, and the depth of its construction, grounded the project into the natural contours of the land"
Templeton's  homage to history can clearly been seen here in the Delatite Station  project as well
Beautifully elegant!