More often than not projects that catch my eye are Australian, our architectural style has  a definite affinity with that of Australian homes, it makes sense our climates and lifestyles are alike, its easy to see to see the similarities  – touches of timber, an emphasis on relaxed outdoor living.  This gorgeous home by Richard Cole Architecture could sit very comfortably on this side of the ditch!
I love  the choice of products in the Middle Harbour House kitchen, Black and White is an absolutely timeless combination.
Simple black cabinetry, note the black handles, white 'marble' bench tops, mirror splash back, great attention to detail see's the chopping board and oil bottles integrated into the bench top…brillaint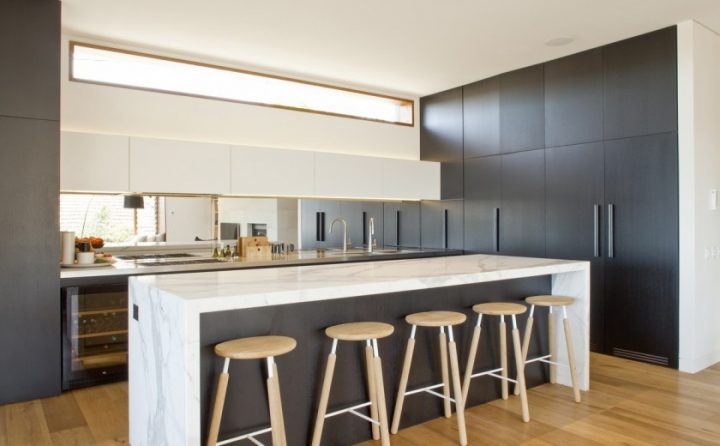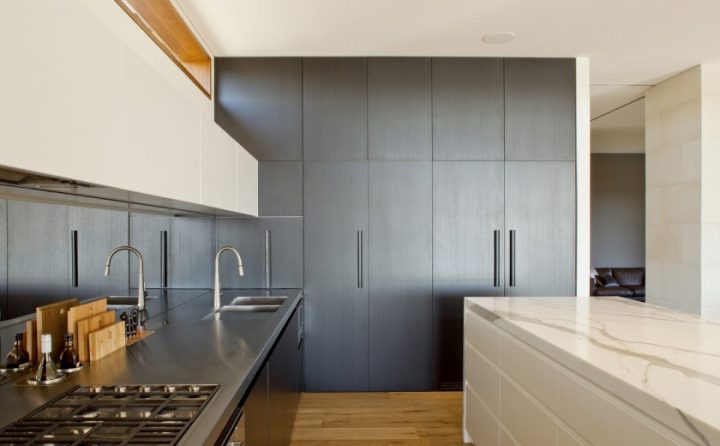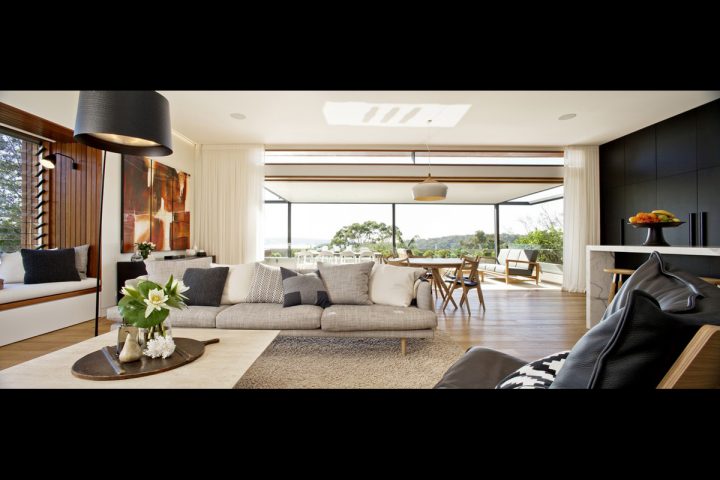 The simple  colour pallet of the kitchen extends into the living area seamlessly with the full height cabinetry creating a solid backdrop to the room. Again we see touches of timber, add natural fiber fabrics, full height drapes, subtle lighting and massive doors opening the entire width of the room. What more could you ask for?….nothing I think!