These striking Interiors are the work of  Interior Designer Katty Schiebeck of  Barcelona.
I love the simplicity of these spaces. Great Design will always appear effortlessly simple when in fact the spaces are loaded with sophisticated detail.
This is a kitchen of two halves – on one hand you have slick modern cabinetry while within the same space the Island features traditional paneling and plinth detailing. The simplistic material and colour pallet adds a timeless strength to the space.
The unexpected combination is striking.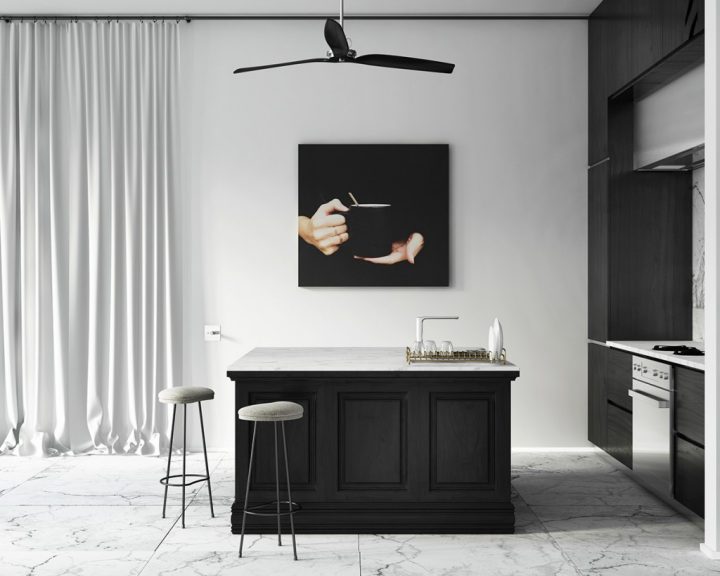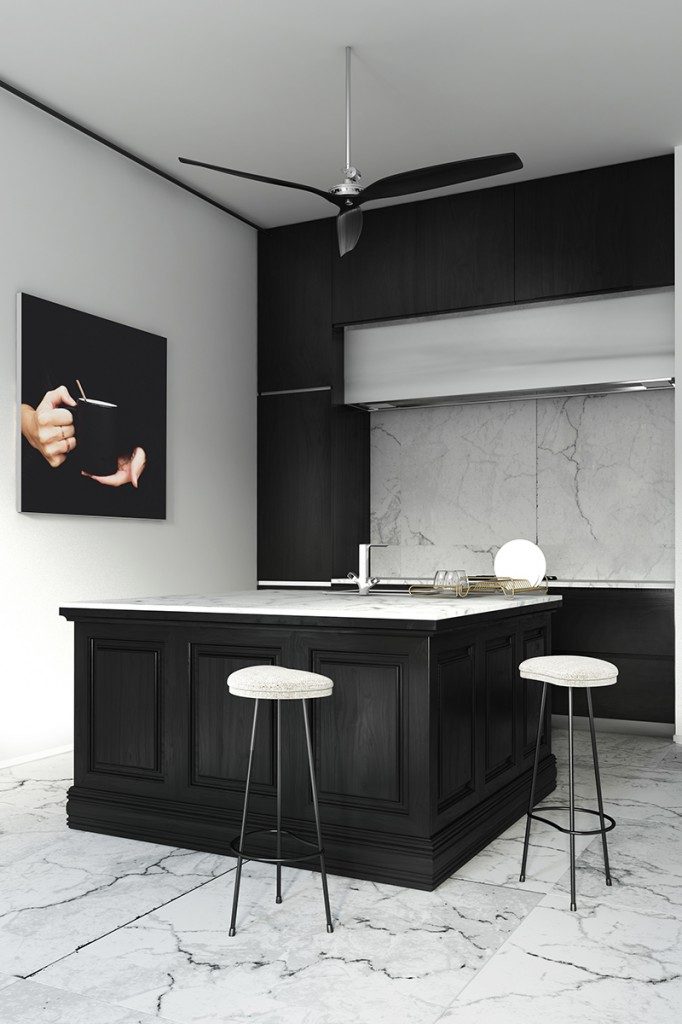 Schiebeck's simplistic minimalism is evident in the Bathroom as well. The clever repetition of shapes is subtle – rectangular vanity boxes and cube lighting, the shower space almost goes unnoticed but for the simple glass screen.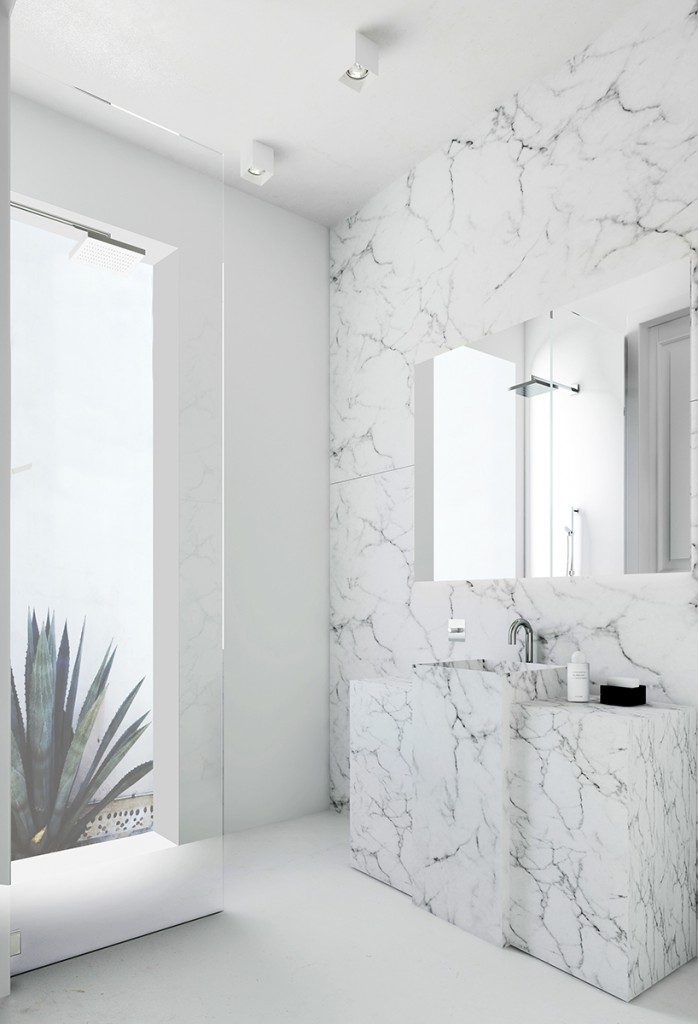 In a word ……..elegant.