A simple client wish list for this kitchen renovation … maximize storage whilst maintaining the current footprint.
The original kitchen had white cabinets and white stone tops, the vast open plan space and spectacular views gobbled up the white on white and did little to enhance the concrete floors. Flipping the pallet to Black on Black gave the space substance and suited the industrial vibe of the home.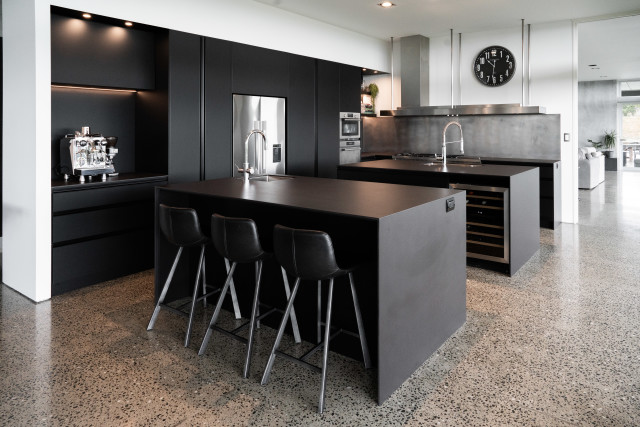 Dysfunctional pantry doors that opened into workspaces were replaced with pocket sliding hardware allowing pantry and crockery doors to remain open without inhibiting workflow while the family cooked.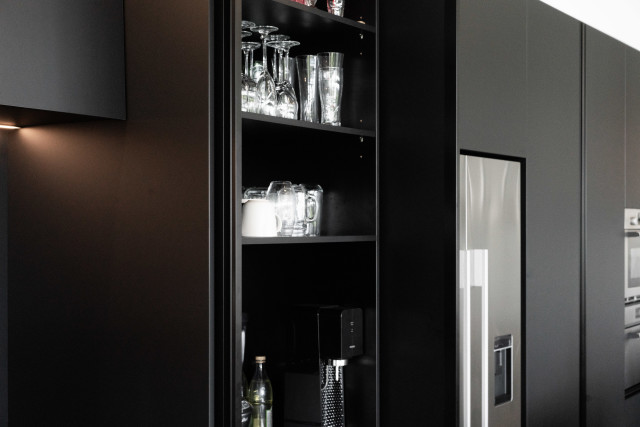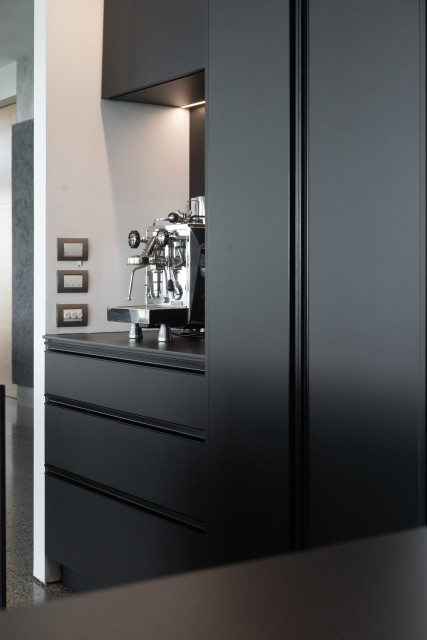 Hardwearing finishes ensured durability and finger print free maintenance.
Hardworking cabinet makers at The Kitchen Business ensured the finer details were executed precisely.