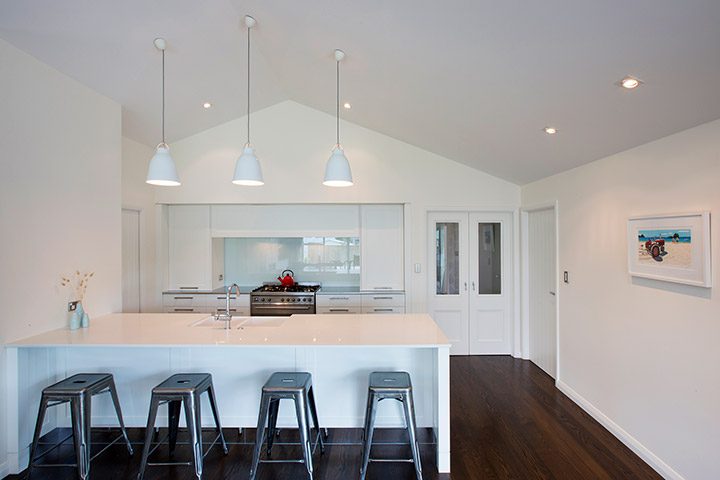 New build brief – a fresh contemporary interior for a bustling young family.
Layers of fine detailing and subtle colours are curated into a relaxed family home with a with a nod to French country aesthetic.
Abstract landscape wallpaper in the entrance sets the colour pallet of the home providing a hint of what's to come.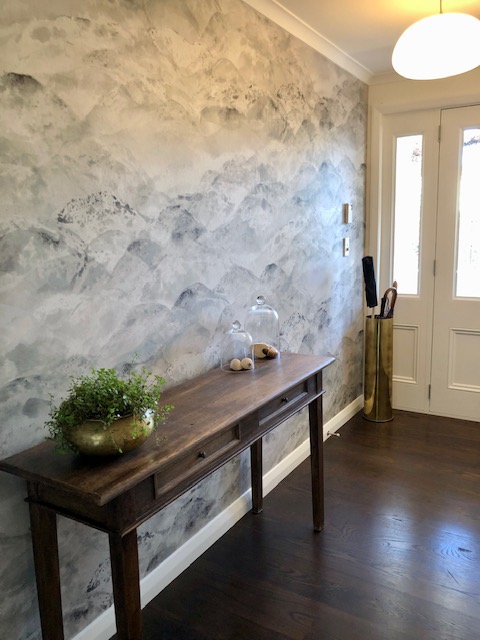 Bespoke cabinetry allowed details to be replicated throughout the house, kitchen cabinetry profile details are repeated as wainscoting on the stairwell.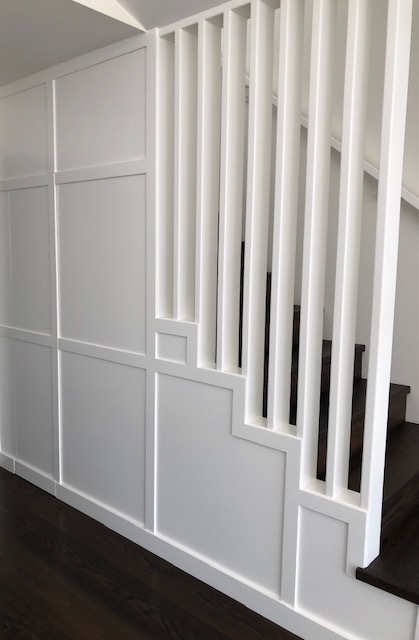 Wallpaper and shutters add the all important textural layers to the study, frame and panel details from the kitchen cabinets are repeated again at a reduced scale on the custom study cabinetry.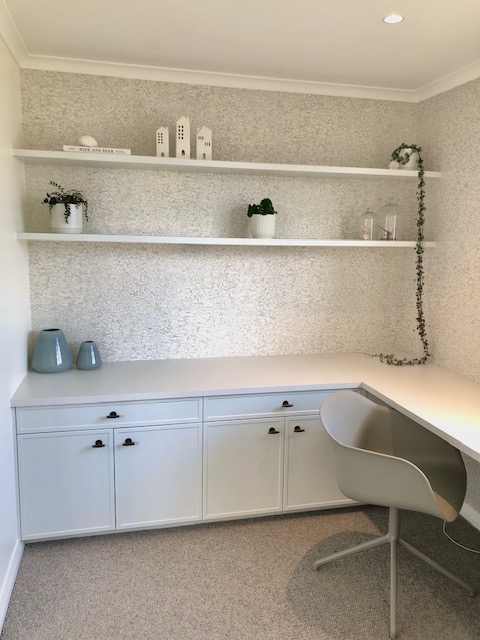 Task and ambient lighting highlight the play between scale and texture in the ensuite, heavy pattern is added to the floor which ens-mass reads as a single element.