I'm fascinated by the history that bricks and mortar hold, buildings standing still as generations of people pass through.  The enduring history of life – both Happiness and Sadness is contained in each room, the pitter patter of happy  young feet, alongside the aged wisdom of pioneers. What a pleasure and privilege it must be to be involved in a project with so much history,  the scale of which we simply don't experience in New Zealand.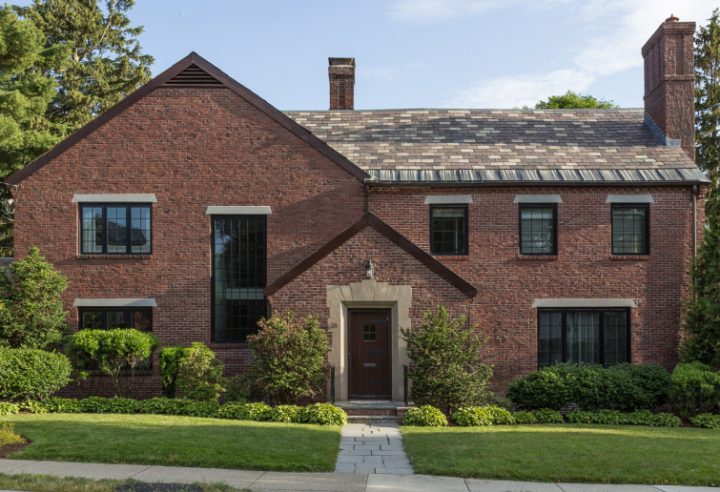 I was delighted to stumble across this project by Hacin + Associates a  rejuvenated 1932 Tudor Manor home in Newton, Massachusetts. The choice of colour and materials are based on a study of the Tudor period with an emphasis on hand-made features, mixed subtlety  with contemporary design the result is a charming mix of old and new.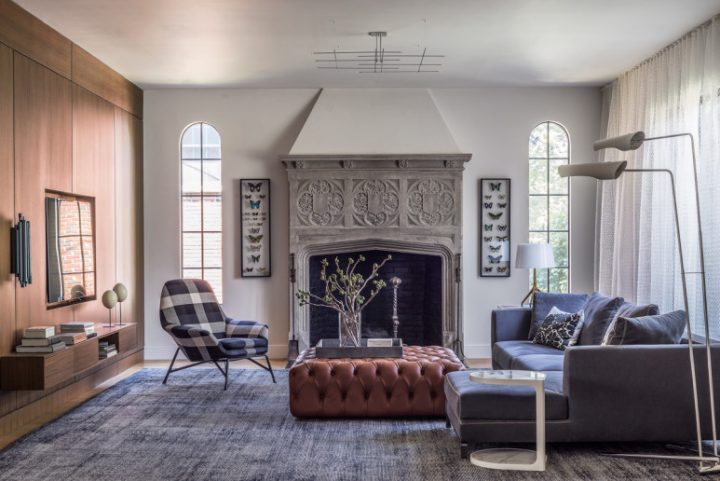 The clever combination is evident in the Formal Lounge – spectacular  original fire surround and arch windows combined with Contemporary wood panel wall housing flat screen TV.
Traditional 'Wainscoting'wall panels in the Dining Room combined with Wallpaper on the ceiling, a light bright contemporary space.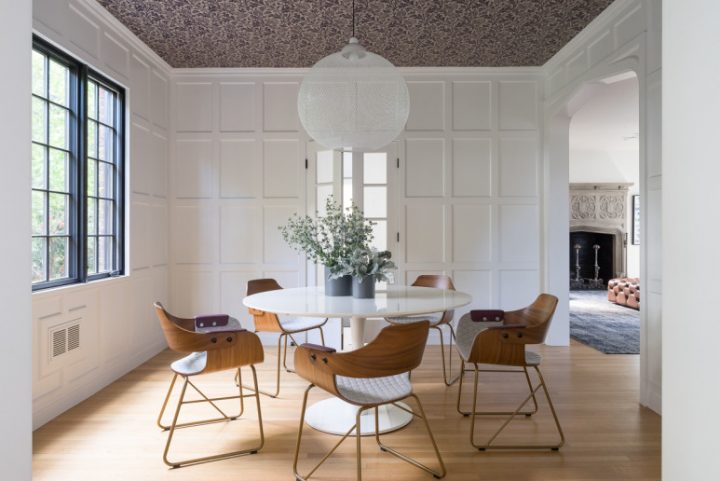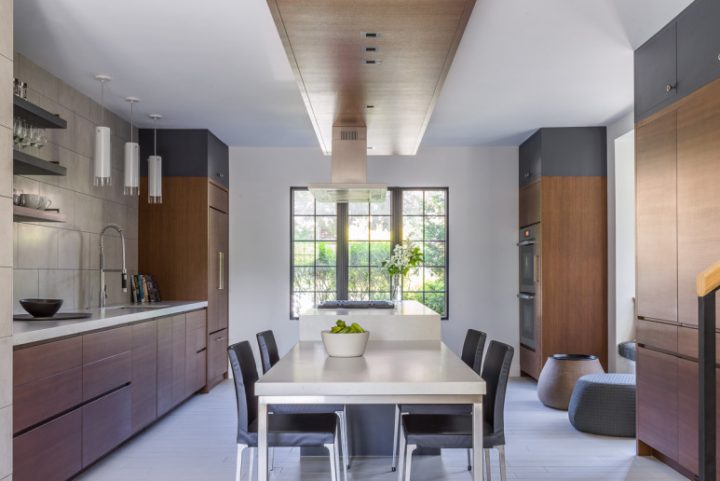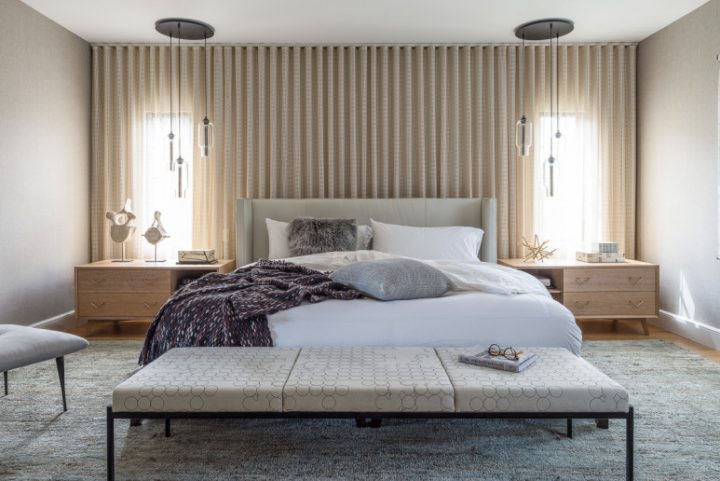 Bedrooms offer a relaxed atmosphere – the curtains continuing behind the master bed provide additional softness, and the attic wallpaper has a sense of soft depth.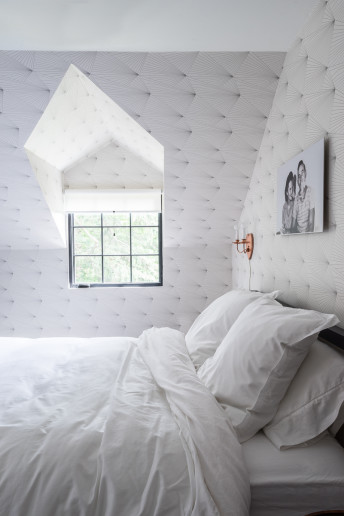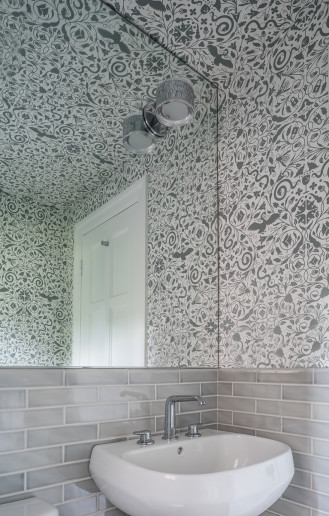 A Grand Old Lady rightfully renovated to stand tall for future generations.