This super cute apartment typifies Scandinavian styling – simplistic and timeless.
We take for granted the luxury of  space here in New Zealand it's fascinating to see tiny European apartments that are super compact and still managing to ooze style – testament to Less is More!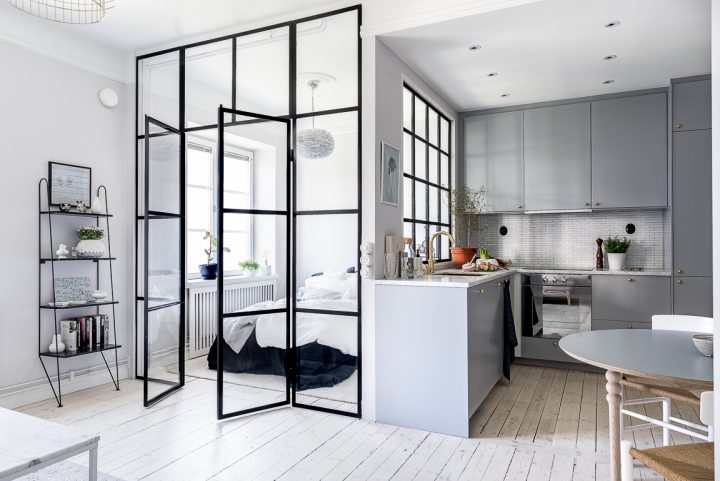 Steel window joinery is something I wish we had easy access to here I really like the fine profile it offers… clever internal use here results in an abundance of natural light.
Love the Soft Grey kitchen cabinets and Brass fittings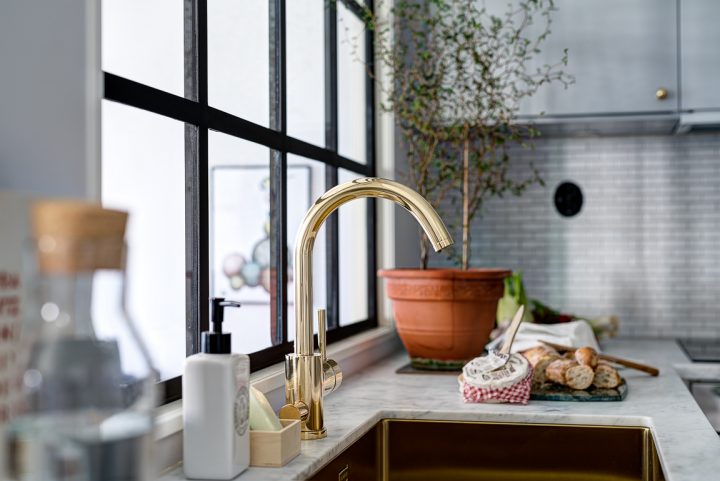 Dusky Pink, and Grey seems to be trending in Europe I have to say I like it!  Can you remember the  Pink and Grey era of the 80's eek! Thank goodness it looking much more sophisticated this time round!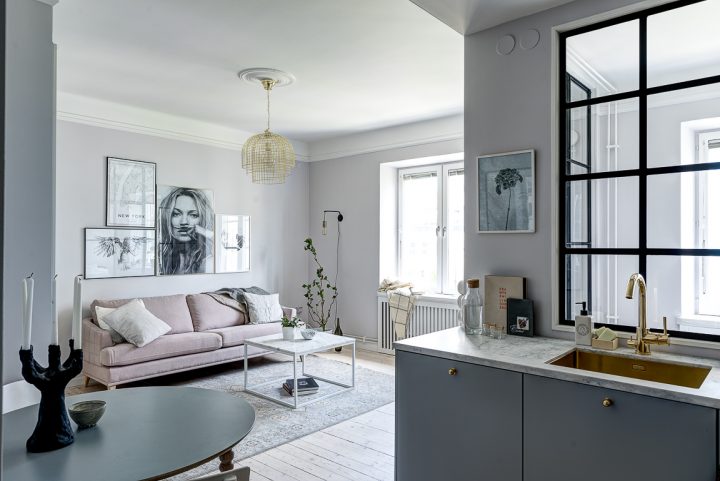 First seen on Coco Lepine Design a blogger worth bookmarking if your a Scandi style lover!
The Apartment is also for sale Husman Hagberg ………… just saying.