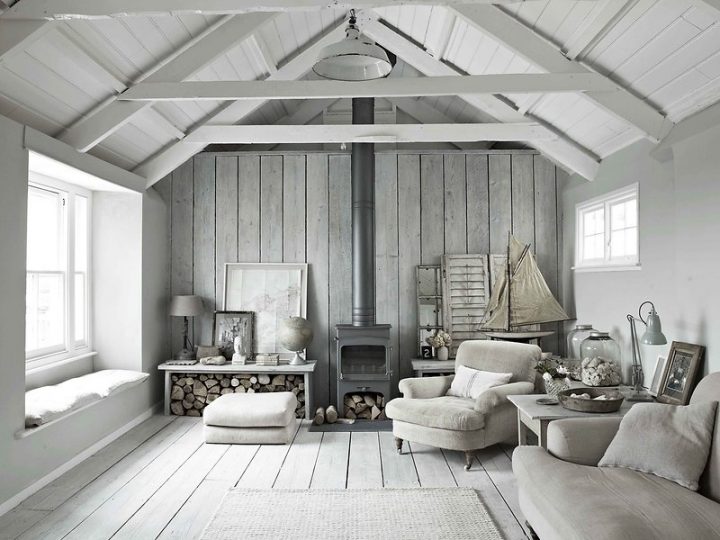 This is the work of Photographer Paul Massey, I confess I had to scroll through each and every shot of his website. What I admired the most is the "mood" he has managed to create in each image.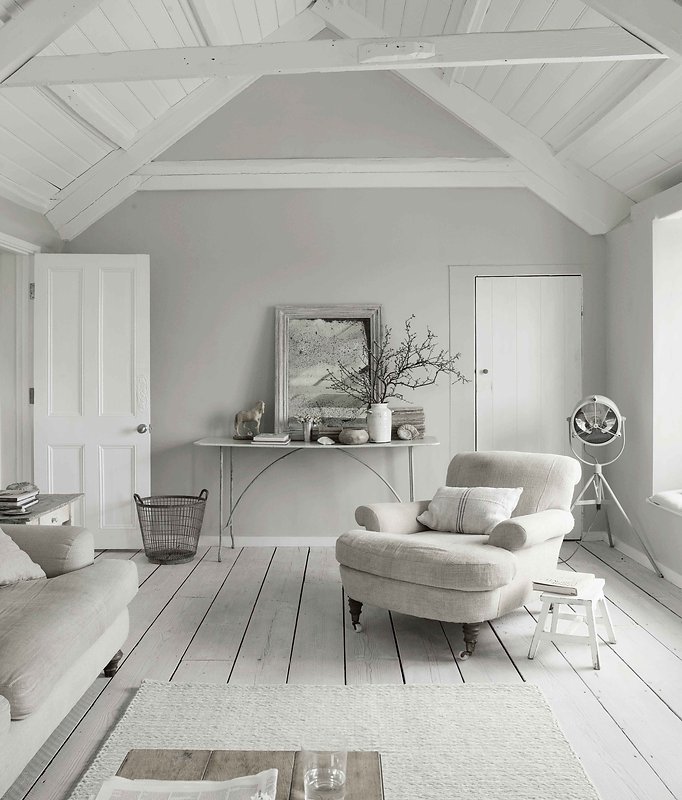 Even though many of the images are devoid of colour I found myself drawn into my laptop screen for a closer look, the styling is superb. Without colour texture becomes the star of the show.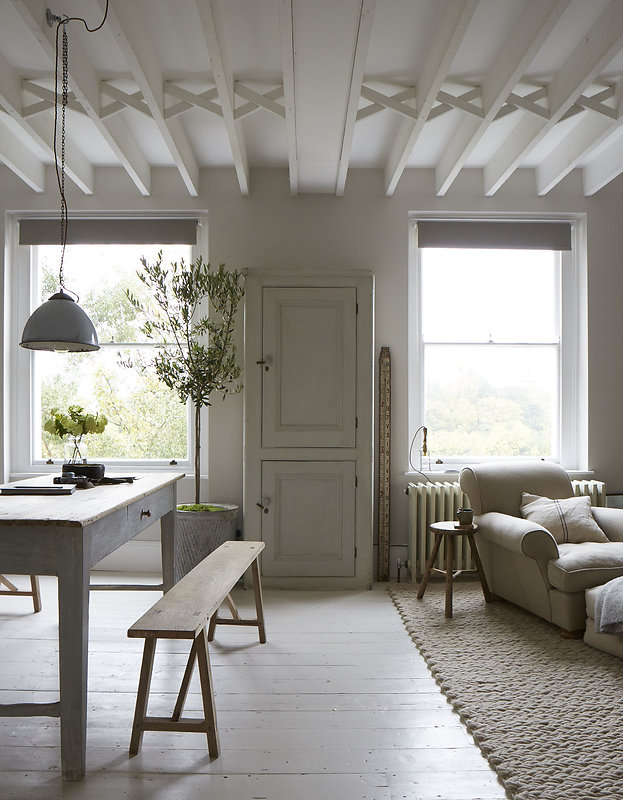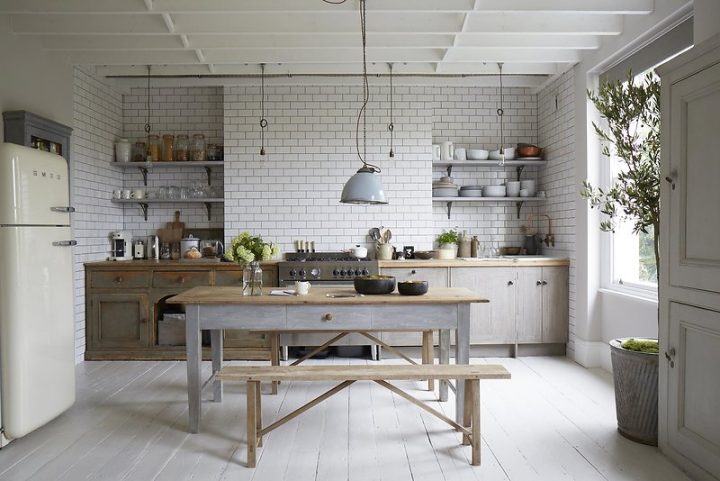 Great industrial light and bench seating, see  the cabinetry combination right hand doors plain,while the left hand doors have detailed panelling and a paint finish yet they sit together seamlessly.