Overlooking Sydney's Middle Harbor sits this stunning home by Richard Cole Architecture.
The view is obviously THE star attraction here!
Massive flush finish cavity sliding doors seem to act as magnets enticing you into the outdoor space.   The transition is visually seamless the sheer width of the opening instantly creates an additional room to the home – a fantastic space to soak up the balmy Australian weather.
There are lots of other details to admire in this spacious light filled home……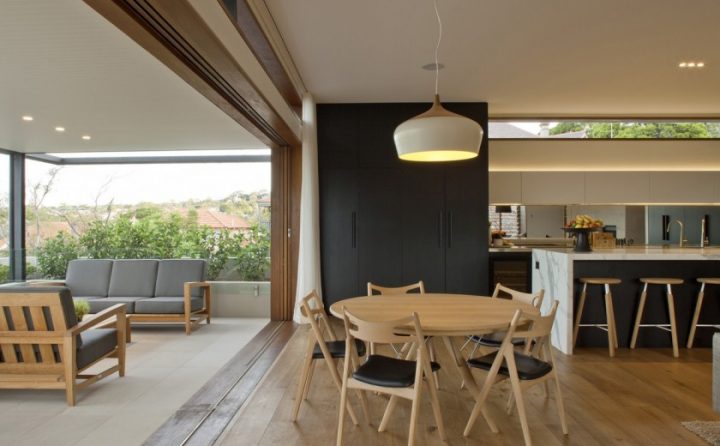 The sharp combination of a Black and White Kitchen with negative detail handles and mirror splashback is dramatic, notice the accessories inserts in the Stainless Steel bench top – everything you need at your fingertips!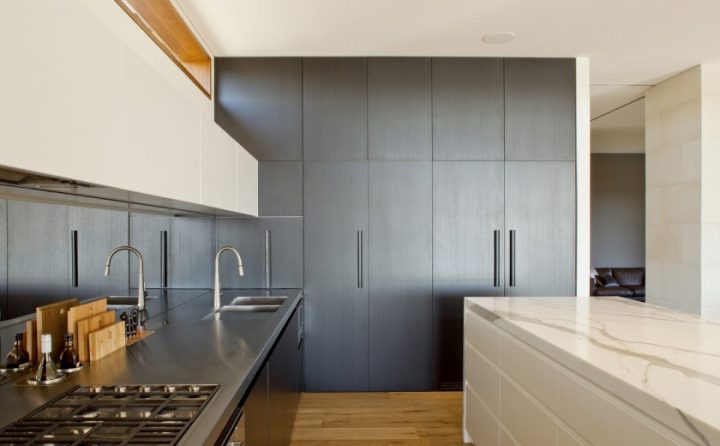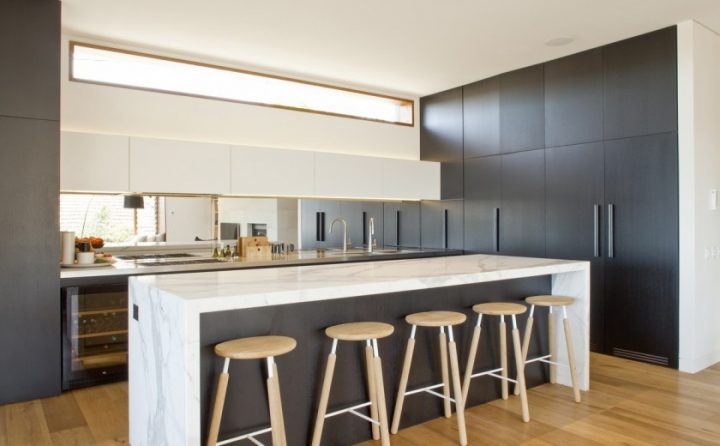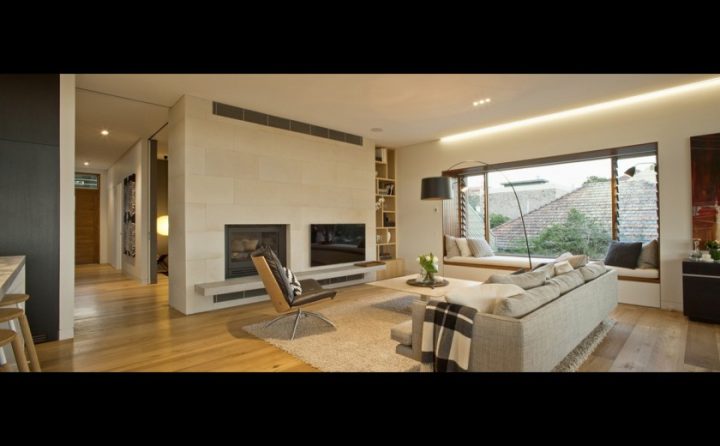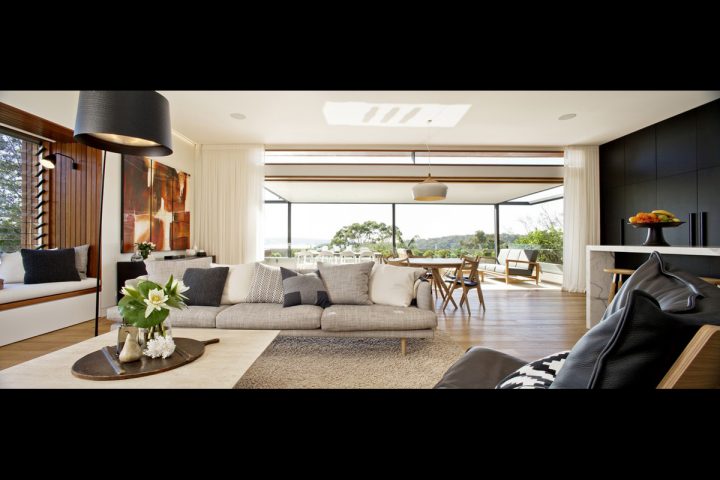 Touches of Timber combined with dramatic Black provide balanced warmth to these wide open spaces. It won't take a minute for me to pack my bags I could be ready to move in any time!