Continuing the search along the lines of my last post for design elements with an Industrial theme I was delighted to find this gem.   The Metro Table by De Castelli. The Metro is made with acid-etched iron sheet or natural black iron, folded to hold the two firewood trestles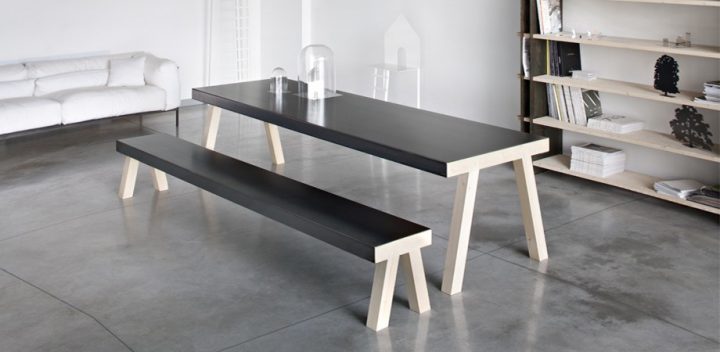 De Castelli is an Italian company with generations of blacksmiths and steelworkers passing down their craft. In true Italian style De Castelli combine traditional craft with future technology and innovation.
The Italian eye for detail is clearly seen here on The Metro. The shapes are so simple, the contrasting materials stunning! Is it necessary? …Yes, is it Beautiful? …Yes! 
Visit www.davidshaw.co.nz  and www.decastelliit/it for more.