Many new build plans are now including Guest Powder Rooms. They are a fantastic opportunity to go a little wild.
You can forget all the practical restrictions that the main bathroom and ensuite will command, no steam to worry about, limited storage will be required … basically it just has to be pretty! As a space you nip in and out of you won't tire of a bold statement decision. How do I achieve all that I hear you ask, the answer is simple ……..WALLPAPER.
The Powder Room is a tiny space that should pack a big punch, think about not only the vanity but the mirror, and the lighting. Surprise and delight your guests with pattern and colour, are you bright and cheerful or dark and moody..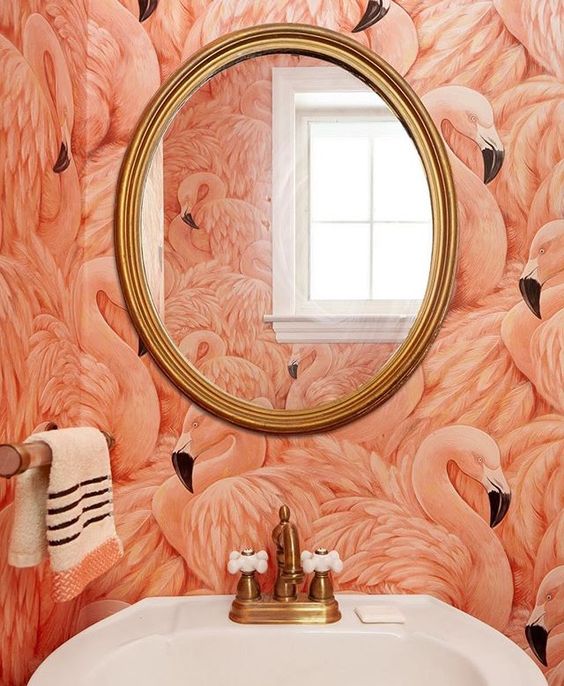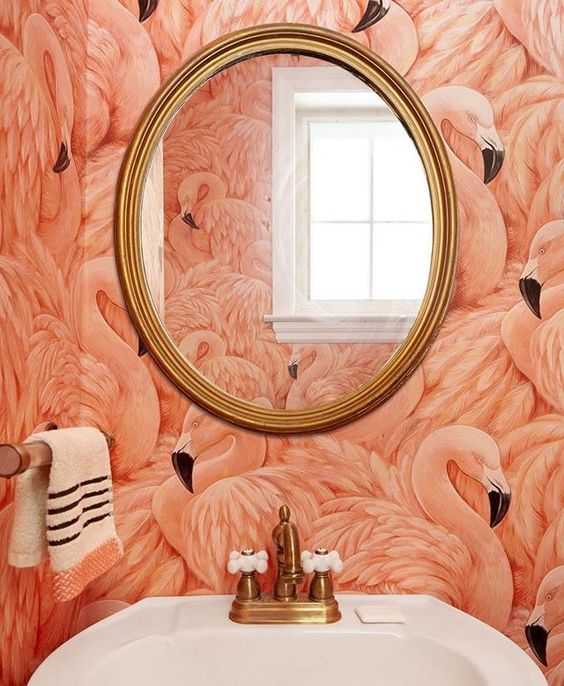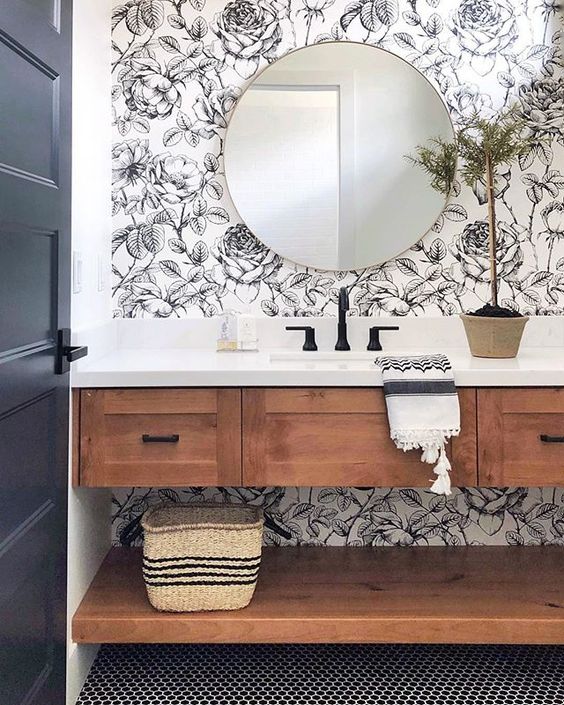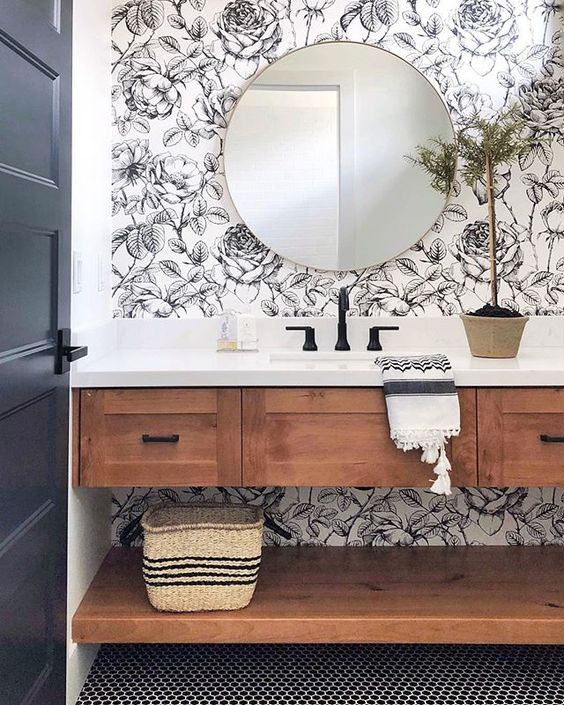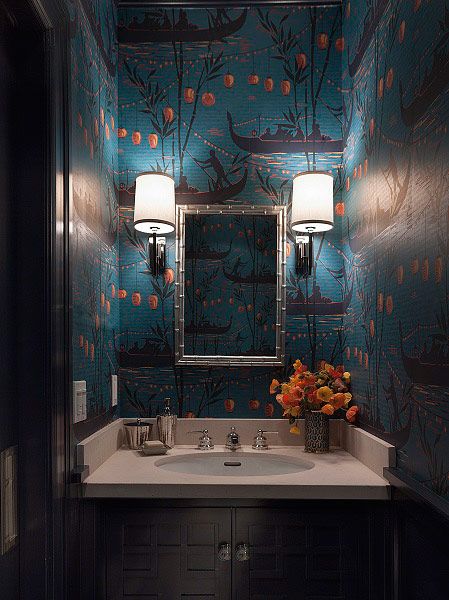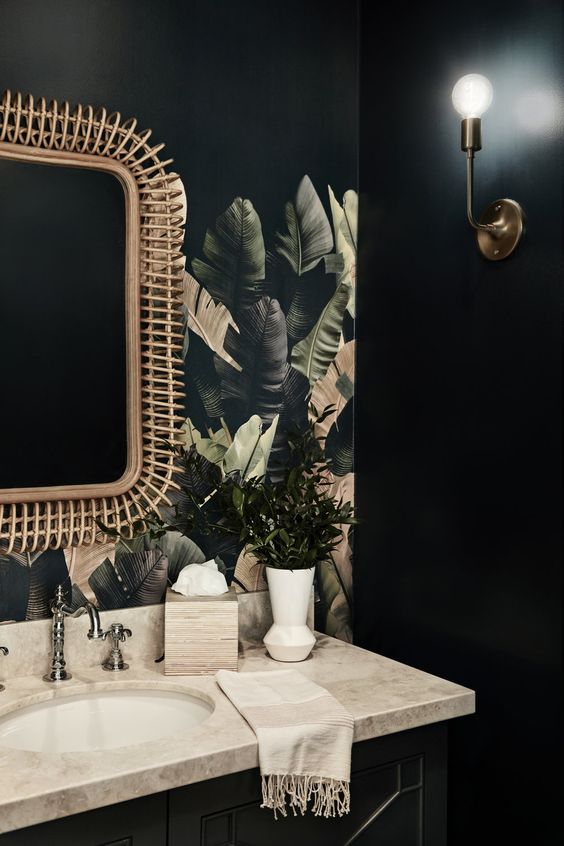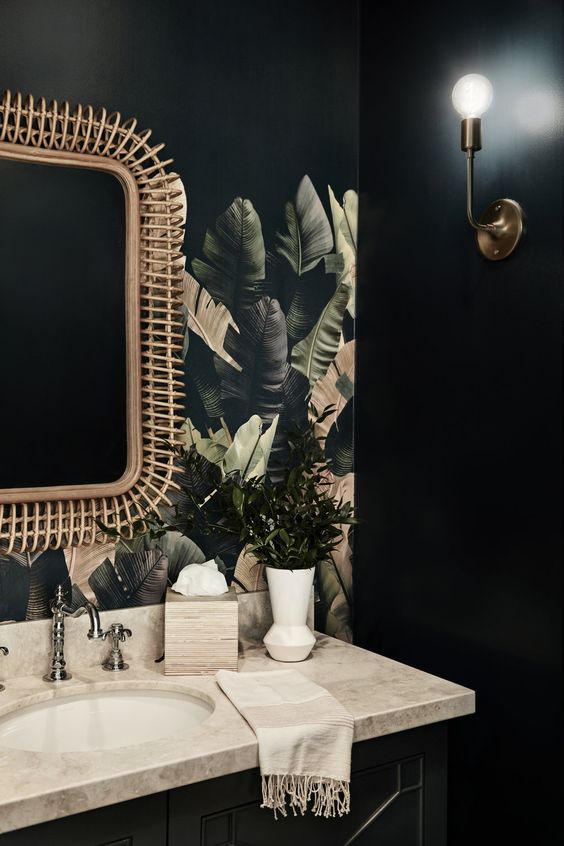 I have found these little beauties on Pinterest, saved to my bathroom board for further info.