So you have your lounge all set, everything is incredibly clean (thanks to lockdown) you have plumped and then karate-chopped the cushions, the styling is perfect BUT still, something is bothering you  ….. the missing link is often a floor rug, yes even over carpet!
Adding a floor rug is an easy way to pull a space together, it can anchor furniture, add texture and frame a space.
Check out these little sketches for some size and placement advice
Furniture  floating in large space can be anchored with a floor rug that is large enough for the furniture to sit completely on the rug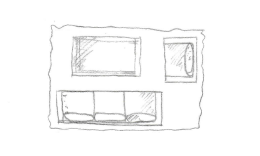 When furniture is against the wall try tucking the rug under the front legs only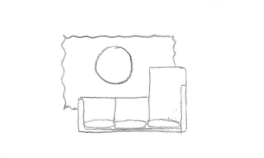 2 couches facing each other, try a smaller rug in the center.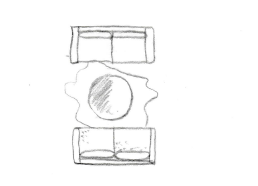 Texture can come from a chunky wool loop carpet with a leather binding, particularly good for a hard wooden floor, or add plush silk carpet that you can wiggle your toes into. Floor rugs are a perfect opportunity to add some colour and pattern to the space remember its all about layering.
I came across  The Rug Company a few years ago and have been consistently inspired by their beautiful projects, in particular, the custom design rugs as below… AMAZING!!!
Add The Rug Company to your Instagram feed here
Climbing Leopard by Diane Von Furstenberg