Imagine living in this amazing home, I love the idea of this old grand daddy tree taking center stage as  a living part of the architecture. Standing firmly constantly watching over the family you couldn't help but feel protected.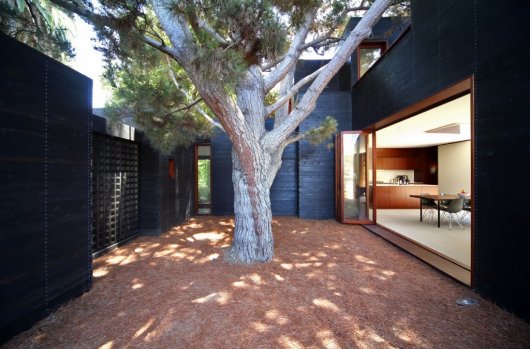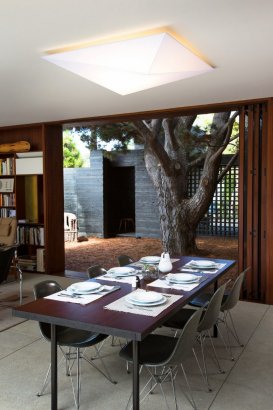 There are so many details that I admire in this home, once again Courtyard Living has me intrigued. The concept behind the design is just as interesting, Boston based Architects Sebastian Mariscal Studio viewed the trees as an essential part of the build, as many rooms of the home as possible were to have a direct link to the environment, the street front was to give no clue as to what lay hidden within.
Careful use of natural materials make the transition from in to out a seamless experience, magically  the exterior spaces appear to be interior spaces.