Australian based Minosa Design are the masters of illusion, take a browse through their impressive web site and I think you will agree. Creators of bespoke Bathroom and Kitchen cabinetry the spaces they conjure up are incredible.
It was difficult to choose a favorite to share with you – I can see I'm going to have to feature them again and again..! So this weeks pick is this stunning Bathroom – perfectly described as Understated Elegance.
The brief was for Sharp Edgy Design, a Monochrome palette including Natural materials, lots of storage and a seating area.  The use of Carrera Marble as a designated wet area platform is striking, overlaying the back wall of the bathroom has allowed for the bath and shower niches – and ambient lighting.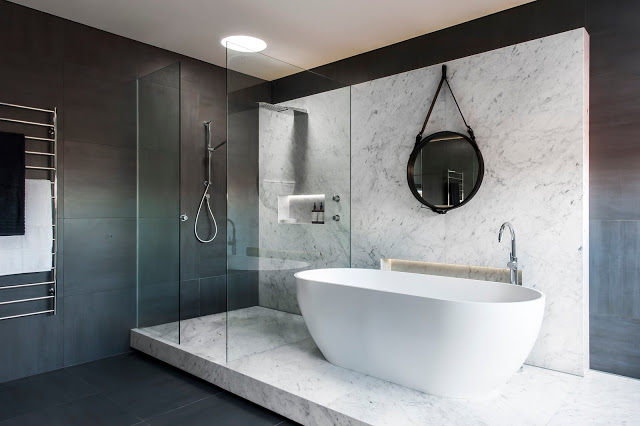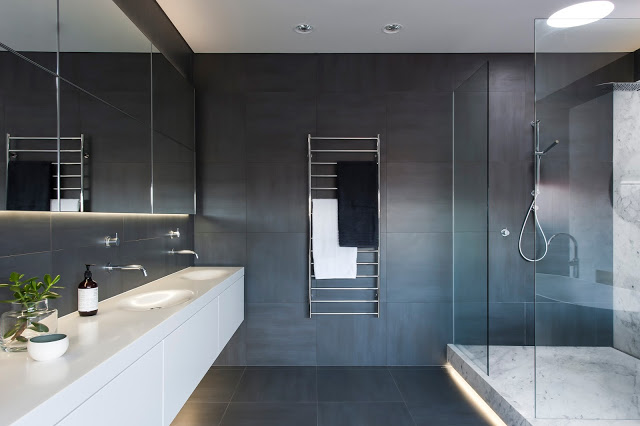 Clean lines of the under mounted basins and handle free vanity along with mirror cabinetry address storage and again allows subtle ambient lighting.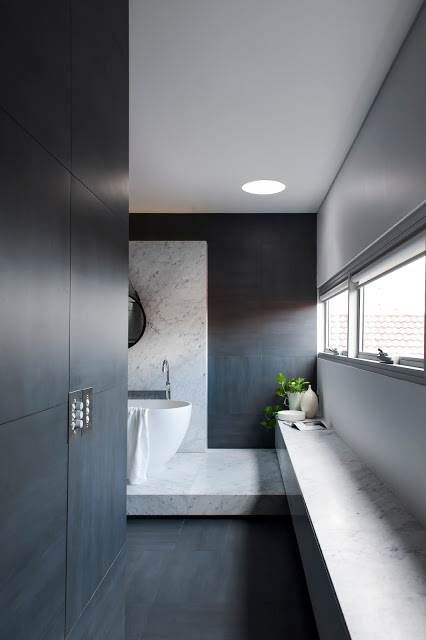 Viewed from the room entrance  the Marble topped wall hung storage cabinet doubles as a bench seat and gives a glimpse of the luxury to come.