Colour blocking is  the new kid on the block.  Fashion runways are the stylistic leaders of the pack, interior design trends soon follow the catwalks. The stunning catwalk fashion colour blocking combinations of Rosebud Pink with Lime Green, Regal purples with Fiery oranges these bold combos will now drift into our homes. Yippee!!
It's a whole new take on trusty feature walls that we know and are comfortable with, now we just switch them up a little. Colour Blocked walls are cool, they are fresh and best of all they are easily achievable!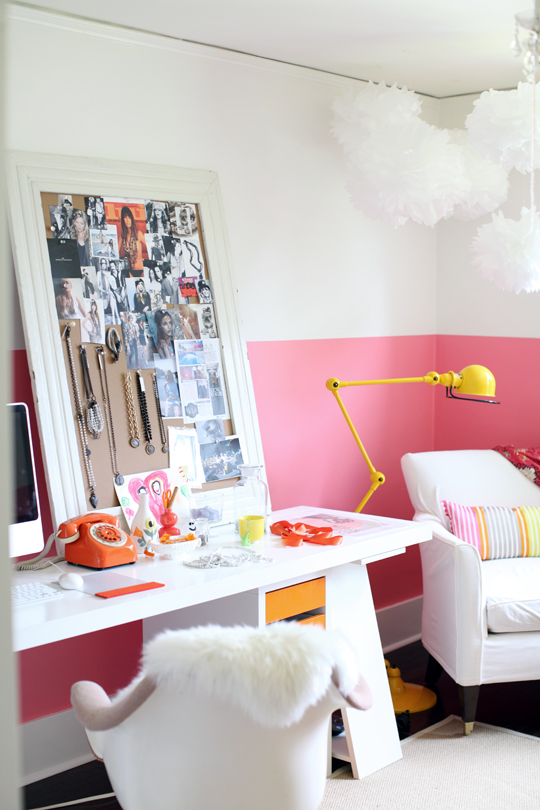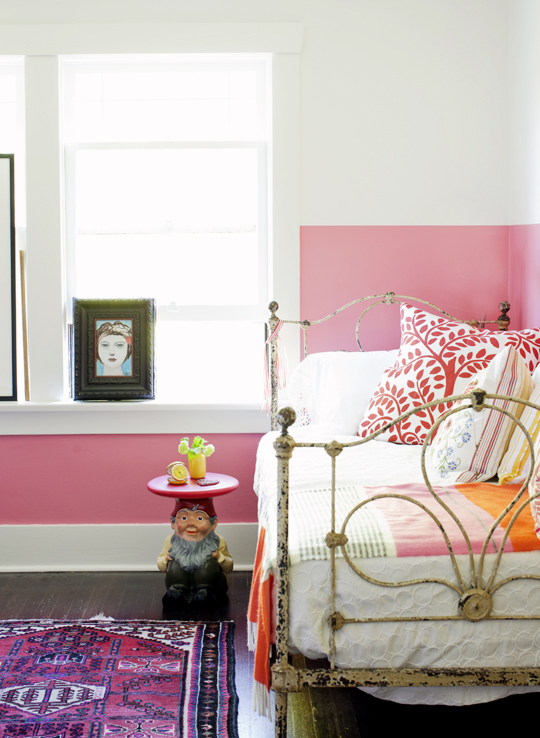 This happy little example via  Pinecone Camp  shows just  how gorgeous the results can be!