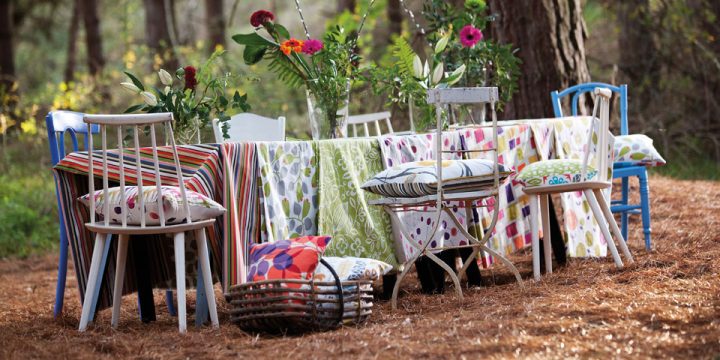 Textiles are my favourite part of any Interior project. I can quite happily while away hours searching through fabric houses for the perfect upholstery or drapery fabric.
The right combination of fabric is such an easy way to add personality,  drama and of course comfort and warmth….its the icing on the cake  of any project.
Unfortunately fabric is often overlooked in budgets, with the thought of "I'll just put up something cheap and cheerful for the time being"      Aaahhh don't do it!!!       The cheap and cheerful never get around to being replaced, invariably they aren't a great fit, and don't wear well. Do it once do it right. Money spent on a quick fix is better invested in something that will last and that you LOVE. With a little thought and lots of imagination you don't have to blow the budget. 
Try these Window treatment tips; A simple single pleat to the front of drapes (Mono Pleat) will use less fabric, use a combination of Roman Blinds and Drapes in the same room – blinds take less fabric and make furniture placement easier, Install curtains 100mm down from the scotia … instant elegance. Block out roller blinds behind a sheer drape/roman blind for softness. Don't forget colour, colour, colour, COLOUR!!!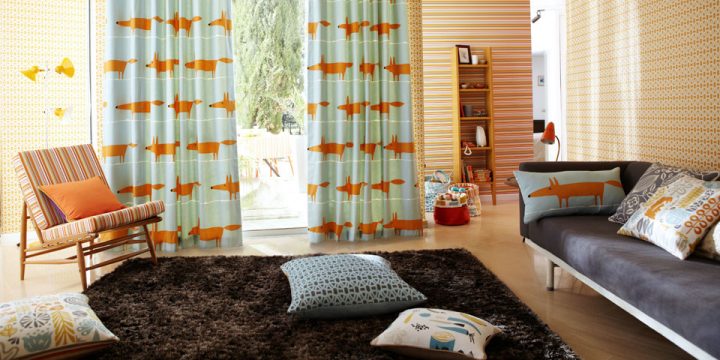 Check out Mr Fox from UK base fabric house Scion…he's long, low and cool!! The image above is also from the Scion collection.