Each week I flick through hundreds of Interior and styling images, you know how it is one site links to another to another….. it takes a while to sift through all the repetitive that and its super easy to become sidetracked. So lucky to have world wide inspiration at our finger tips! I like to apply the test of time to sites I find – book marking them and revisiting them in a week and see if they still make me ohh and ahh. Jason Urrutia's work has withstood my test of time and my goodness I do love it! The Californian Design Studio describes it's scope of work as Contemporary with a Classic feel.
What I noticed is the clever play on scale that is prevalent on each project, super size mirrors elegantly resting on the floor, oversized light pendants, industrial sliding doors, sharp contrasting colour pallets and yet the spaces feel comfortable, each feature finding its own space.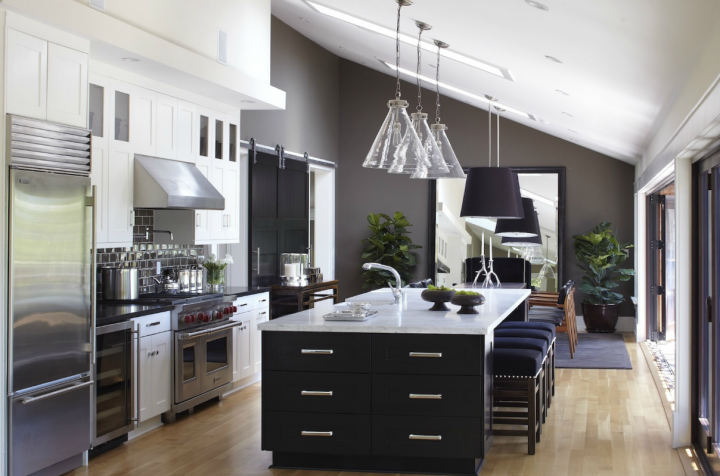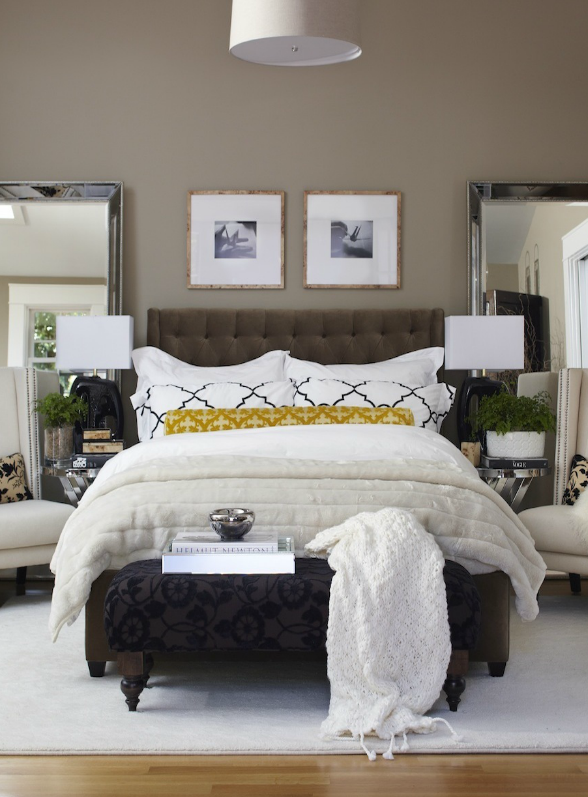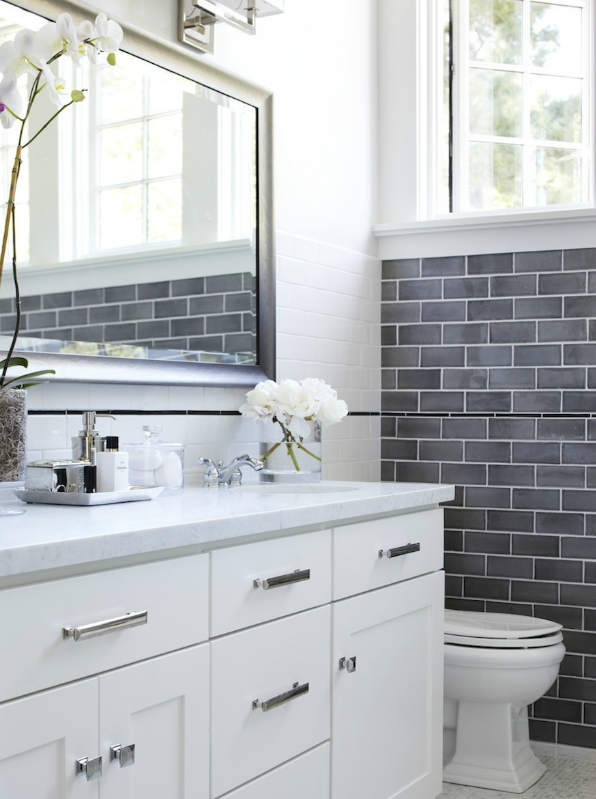 All the images for the Mill Valley project are stunning – look carefully and you will see tiny attention to detail like this tile detail, a very elegant way of linking the colour pallet.
Ultimate Classic timeless design – beautiful!!