I'm a long time fan of moody dark spaces, I love they way deep colours add intrigue to ordinary spaces. Unfortunately there are not many clients bold enough to take the leap of faith and go All Black. In order to help the brave I have gathered an inspiring collection of moody spaces on my Pinterest boards (check it out Lisa Redshaw Design)
This home is a brilliant example of All Black. You can see for yourself that the rooms don't look dark and gloomy, instead they look sophisticated and intelligent, the depth of colour gives furniture and art real substance.
This home is a tiny 1 bedroom European apartment, so physically the spaces are small but magically the white timber work balances out the somber walls and the rooms are still light filled.
Go on be brave – its just paint!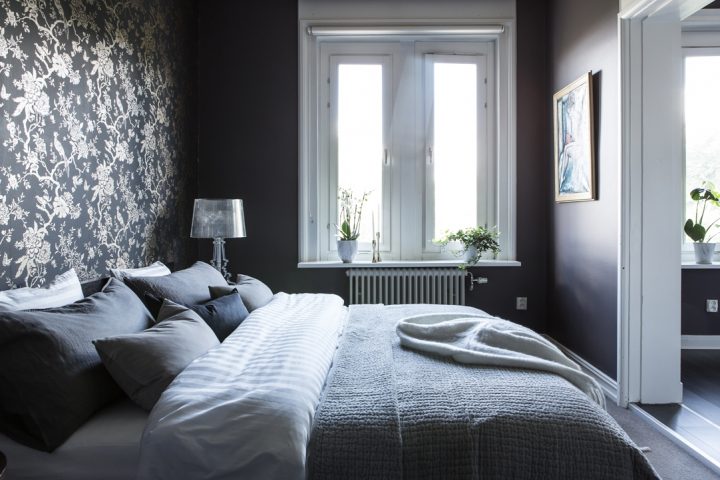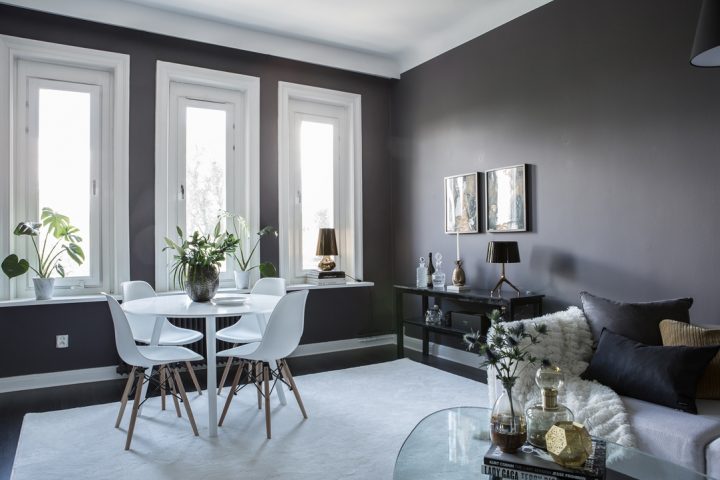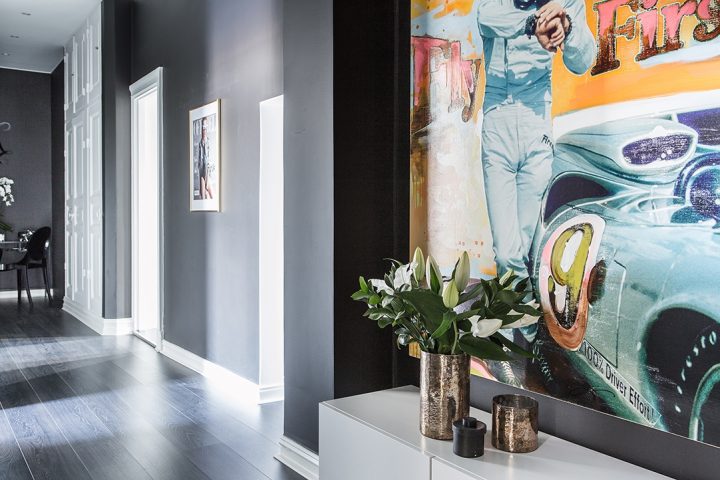 Via Alvhem first seen on Coco Lapine Design