Spring seems to be here at last, I have to say I'm definitely a summer girl and eagerly look forward to longer days and warmer temperatures. With summer on the horizon there is a subconscious shift in our decision making when it comes to Interiors.
While the Eurpoean fabric houses focus on their Winter collections we are ready to take on their tested Summer collections.
If you have been following my blog for a while you will know I love to use colour and that Designers Guild has been a reliable source of inspiration for many years.
The Jaipur Rose collection will not disappoint, printed on linen, cotton and lustrous velvet the collection is based on the work of 19th century explorers and naturalist. Boasting elegant timeless prints of exotic new lands vibrant colour sits along side peaceful soothing tones.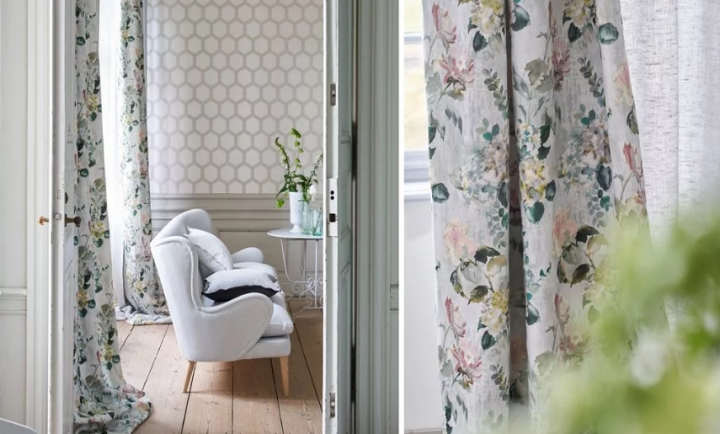 Traditional Japanese Art was the inspiration for  Palace Flower Grande. Digitally printed on tumbled linen the soft pastel shades are super user friendly with the dove grey base cloth.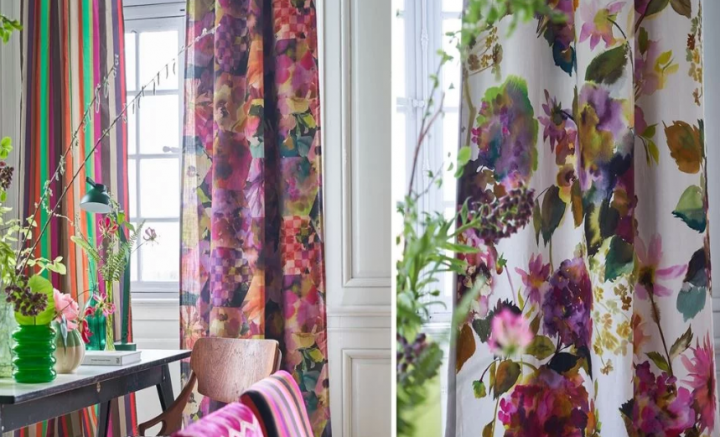 Above left the exotic Kashmiri fabric is also a digital print on linen, muted watercolour floral softens the sharp geometric hexagons. Vibrant Kashmiri Magenta or for a softer scheme Kashmiri Orchre  with the textural hexagonal velvet Manipur Orchre below is an elegant option.